The UK has become a favourite place for entrepreneurs from the UAE planning to expand their business in the country. This is mainly because of the convenient visa regime, flexible labour market and competitive business environment. Moreover, it is one of the most open economies in the world and there are no barriers to doing business.
At the same time, the UAE and UK relationships are based on mutual interests and respect. This means that both countries are keen to strengthen economic ties in order to create shared prosperity. In recent years, London has become the most popular city in the world for young entrepreneurs, attracting many GCC entrepreneurs who want to develop their ideas and start businesses here.
With the right guidance and support, setting up a business in the UK from the UAE can be a rewarding endeavor. In this blog, we will help you explore the key steps involved in forming a company in the UK from the UAE, while explaining the benefits and working out the challenges of doing so.
Let us share with you all the information you need to establish a company in the UK and delve deeper into the reasons behind it and the steps involved in making it happen.
💡
The most important advantage of company formation in the UK from the UAE is the ease of doing business, favorable tax system, and access to a diverse range of global markets.
Invest in the UK from the UAE
The United Arab Emirates is a country where entrepreneurship is alive and well. There is a strong motivation to take business across borders and to explore other markers. UAE entrepreneurs and business owners, as is true in most places, are generally interested in taking advantage of the market in the UK. So, if you're in the UAE and you want to invest in the UK, here are some of the procedures you'll need to follow:
Can you set up a company in the UK from the UAE?
There are a number of ways for entrepreneurs from the UAE to set up their own businesses in the UK. For example, you can launch your own online or offline business empire, or find an existing company and start managing it yourself. You can set up a public company, a private company or can be a sole proprietor. In any case, it is important to consider the legal framework applicable and you will need to register your company with the relevant government authority, obtain a licence or permit, and set up financial accounts in accordance with current standards. However, all of this is straightforward to do if you have the correct legal advice and support.
Introducing wamo's Company Formation Service
Looking to set up a company in the UK from the UAE? wamo offers a comprehensive company formation service that simplifies the process. Register your UK company and open a business banking account seamlessly through the wamo business app. Benefit from cost-effective plans, flexible features, and excellent customer service. Download the app and get started in just minutes. Discover how wamo can make your UK company formation journey hassle-free.

Have a business plan
To start, every business needs a business plan. A good business plan consists of:
Setting your goals
Defining your target market
Listing your competitors
Estimating how much funding or investment you need to get started and grow the business.
Think about what you want to achieve, who you want to sell to, and how much money you'll need.
Register your UK company
The next step is registering your company in the UK. This is also known as incorporation. A legal entity has to be created when starting an enterprise in any country. The main step involved in formation of an LLC (Limited Liability Company) is to obtain a Certificate of Incorporation from Companies House. This certificate will allow you only to use "Limited" as part of your company title and not any word like Limited Liability Company (LLC)…
Company Types
There are three different types of companies that you can choose from:
Limited company – A limited company is the most common form of business in the UK. You will need to pay a registration fee, which varies according to the number of employees working in your company and whether or not it is VAT registered.
Private limited company – This type of entity provides limited liability protection to its members/shareholders and allows you to raise capital through issuing shares, which means that each person putting money into your business becomes an owner who has rights over their shareholding. This kind of structure allows you some flexibility when raising funds because investors can buy shares at different prices depending on how much they want them; however, there are restrictions placed on buying and selling these shares if you do decide this route instead of raising funds using loans from banks or other financial institutions (such as venture capitalists).
Public limited company (PLC) – With this structure, shareholders are protected by law under corporations legislation against personal bankruptcy resulting from losses incurred during any period when they held shares but did not meet their obligations as directors.
At wamo we've introduced a company incorporation service as part of our business in a box package. It's possible to create a UK company, registered with Companies House, from the wamo app and website. Registration is fast and easy, you also have the option of a virtual office address and, most importantly, you get to open a business bank account for your new company at the same time.
A word about your business name
A business name is a legal entity that represents your company. It can be anything you want it to be and will help people identify what your business does, who it's run by, and contact information. You may also choose a brand name or tagline to represent your business.
When choosing a name, make sure it's not already trademarked by another company in your industry or registered with Companies House. We recommend having another person check over this before registering as this can save you time and money later on down the line if there are any issues arising from using another company's intellectual property rights (IPR).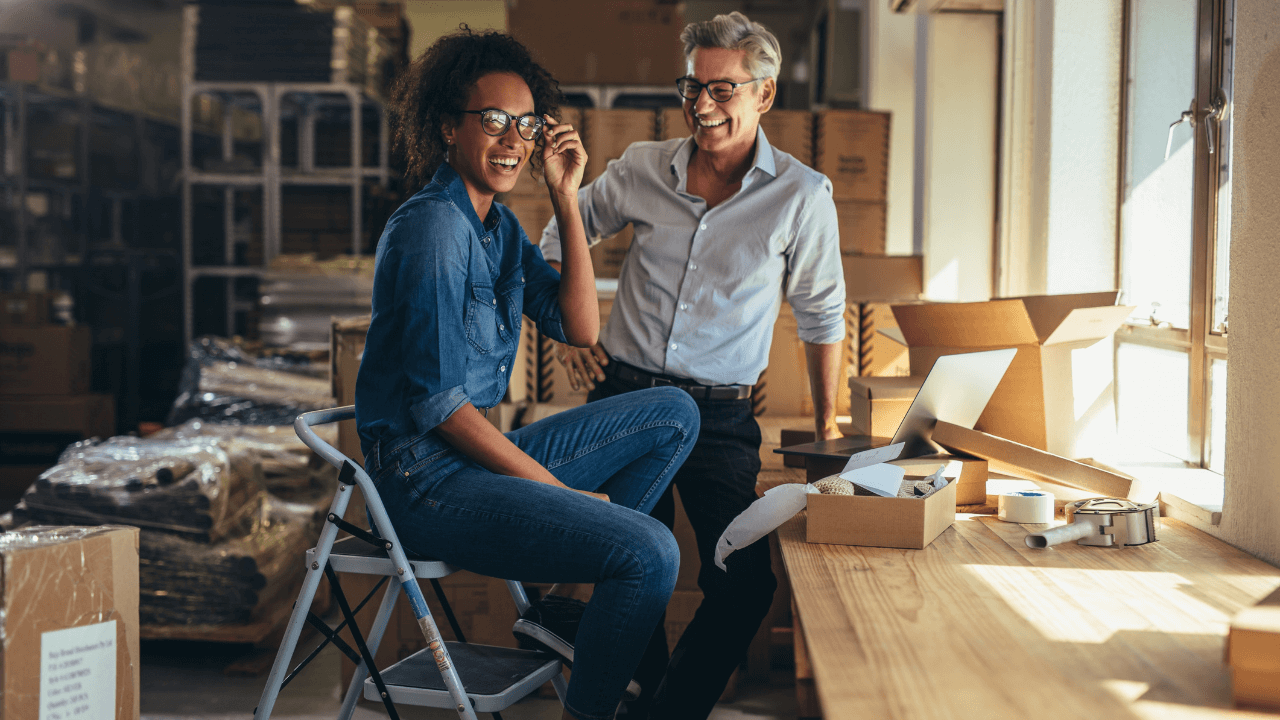 Once you've decided on an appropriate name for your UAE based limited liability partnership (LLP) or overseas limited liability partnership (OLLP), register it with Companies House via their online portal here
When you register your company with wamo, a name search is automatically done so that you will know whether the name is available or not.
It's official!
When you register your business, you will get a certificate of incorporation. This certificate will contain all the necessary information about your business that includes:
Business name
Address of registered office (with wamo you can request a virtual office address)
Shareholder information including names and addresses, allotment details and share capital (if applicable).
Opportunities available in the UK markets for UAE businesses

There are a number of opportunities available for businesses based in the UAE in the UK market. For example, the high demand for products and services from the Gulf region makes it an ideal market for companies that offer innovative products and services. Additionally, strong economic ties between the UAE and UK make this one of the most promising markets in terms of future development.
With the UAE-UK Partnership for the Future and the Sovereign Investment Partnership, the UAE and UK are working together to increase trade and investment opportunities between the two countries. This is likely to result in increased business activity across a range of industries, including tourism, automotive manufacturing, banking and financial services, pharma and biotechs. This has given huge opportunities for businesses in these sectors and enabled them to grow in the UK markets.
The best businesses to start in the UK from the UAE
Deciding on the best business to start in the UK from the UAE would depend on several factors, including your skills, interests, experience, and available resources. Here are a few potential business ideas that could be viable options:
E-commerce business: With the rise of online shopping, starting an e-commerce business in the UK can be a lucrative venture. You could consider selling products that are in demand in the UK, such as fashion items, health and beauty products, or technology gadgets. You could also explore dropshipping, where you don't keep inventory and instead ship products directly from a manufacturer to customers.
Food and beverage business: The UK has a thriving food and beverage industry, and starting a restaurant, cafe, or bakery could be a great option. You could introduce dishes or products that are popular in the UAE but not commonly available in the UK. You could also consider a food truck or catering business to provide a unique experience for customers.
Digital marketing agency: As businesses increasingly rely on digital marketing, starting a digital marketing agency in the UK could be a profitable venture. You could provide services such as social media management, search engine optimization, pay-per-click advertising, or content creation. With remote work becoming the norm, you could work with clients from the UAE or other locations as well.
Cleaning and maintenance services: With many people working long hours, there is a high demand for cleaning and maintenance services in the UK. You could offer services such as house cleaning, office cleaning, gardening, or property maintenance. You could start small and gradually expand as you build a customer base.
Education and training services: The UK has a strong education system, and there is a demand for training and tutoring services. You could offer services such as language training, test preparation, or vocational training. You could also consider online tutoring to reach a wider audience.

Advantages of opening a company in the UK
Some of the main benefits of setting up a company in the UK are:
The country has an established business infrastructure, with reliable and efficient legal and accounting systems.
The labour market is very flexible, which allows entrepreneurs to hire employees from all over the world without having to undergo any bureaucratic hurdles.
Strong intellectual property protection is in place, offering entrepreneurs security for their intellectual assets.
The UK has a highly developed infrastructure, with excellent access to broadband and other telecom services.
The country is well-positioned to provide international marketing and distribution support for businesses.
Advanced research and development capabilities are widely available in the UK, making it an ideal environment for cutting-edge innovations.
The country has a straightforward taxation system with a current moderate corporate tax rate of 19%. This makes it one of the most competitive jurisdictions in terms of rates when compared to other developed nations.

What are the most successful small businesses in the UK?
Let's also share some insights about the business scene in the country. Hhere are many successful small businesses in the UK across various sectors such as retail, food and hospitality, technology, professional services, and more. Some of the most successful small businesses in the UK include:
Online retail businesses
Coffee shops and cafes
Personal trainers and fitness instructors
Web design and development services
Cleaning services
Food trucks and street food businesses
Accounting and bookkeeping services
Pet care and grooming services
Tutoring and education services
Social media management and marketing services
Can foreigners register a company and open a business in UK?

Yes, foreigners can set up a company and open a business of any size in the UK. As a foreign national, you can either register as a self-employed sole trader or set up a UK company. There are several benefits to starting a business in the UK, including access to a large and diverse market, a stable and supportive business environment, and a strong and growing economy.
To start a business in the UK, you will need to register with Companies House, which is the official register of UK businesses. This process is relatively straightforward and can be completed online. You will need to provide details such as your company name, address, and directors' names and addresses.
Once you have registered your company, you will need to consider various legal and financial requirements. These may include registering for VAT, opening a business bank account, and obtaining appropriate insurance.
It's also important to consider the tax implications of starting a business in the UK. You will need to register for various taxes, including income tax, corporation tax, and national insurance contributions. The UK has a relatively competitive tax regime for businesses, and there are several tax incentives available to help support new businesses.
When it comes to choosing a business idea, there are many options available. The UK economy is diverse, and there are opportunities in various sectors, including technology, healthcare, retail, and hospitality. It's essential to research your market and competition carefully and to create a robust business plan to ensure that your business has the best chance of success.
How can you succeed in the UK markets as a limited company in the UAE?
The UK markets are competitive and can throw some challenges in your journey along the way. So, it is always better to be prepared to face them head-on. Here are some tips that may help you to succeed in the UK markets as a new business or entrepreneur:
Keep taxes and accounting in consideration: The UK taxation system is complex, with a number of different rates that apply to different types of income. You will need to keep track of your tax obligations in order to ensure proper reporting and avoidance of penalties. Furthermore, the UK has some very strict financial regulations that could present a challenge for businesses wishing to engage in high-risk ventures. Make sure you have an experienced accountant on hand who can help you navigate these waters accordingly.
The entrepreneurship experience: Entering new markets as an unfamiliar business is challenging enough, but doing so while facing very different cultural norms can be an even greater challenge. The UK market is no exception – make sure you have a good understanding of the dynamics of the market before setting out and preparing yourself for all eventualities.
Get yourself a business account to handle international transactions: Having a business account will allow you to handle all your transactions through a single, central point, and will make life much easier when it comes to dealing with different regulatory bodies around the world. An international account will also help you in saving international transfer fees, currency conversion fees and other associated costs. Make sure you get yourself set up with a good business account provider who understands what it takes for businesses to operate overseas.
Research and understand your target market: Conduct thorough market research to identify your target audience, competition, and market trends in the UK. This will help you tailor your products or services to meet the specific needs and preferences of the local market. Understanding consumer behavior and market dynamics will give you a competitive edge.
Build strong relationships and network: Networking is crucial in the UK business landscape. Attend industry events, join professional associations, and engage in networking activities to build relationships with potential clients, partners, and suppliers. Leveraging local connections and partnerships can open doors to new opportunities and enhance your credibility.
Adapt to local regulations and compliance: Familiarize yourself with UK laws and regulations that pertain to your industry. Ensure that your business operations and practices comply with local legal requirements, including licensing, permits, data protection, and employment laws. Seek professional advice if needed to navigate the regulatory landscape effectively.
Embrace digital marketing and e-commerce: Establish a strong online presence to reach and engage with your target audience. Invest in digital marketing strategies such as SEO, social media marketing, and content marketing to increase brand visibility and drive traffic to your website. Consider setting up an e-commerce platform to facilitate online sales and expand your customer base.
Provide excellent customer service: In a competitive market like the UK, customer satisfaction and loyalty are paramount. Focus on delivering exceptional customer service, addressing queries and concerns promptly, and exceeding customer expectations. Positive word-of-mouth and customer reviews can significantly contribute to your success.
Stay agile and adaptable: The business landscape is constantly evolving, so it's important to stay agile and adaptable. Monitor market trends, embrace innovation, and be willing to pivot your strategies and offerings based on changing customer demands and market dynamics.
Seek professional advice: Consider working with consultants, advisors, or business mentors who have experience in the UK market. Their expertise can provide valuable insights, guidance, and support as you navigate the complexities of expanding your limited company in the UK.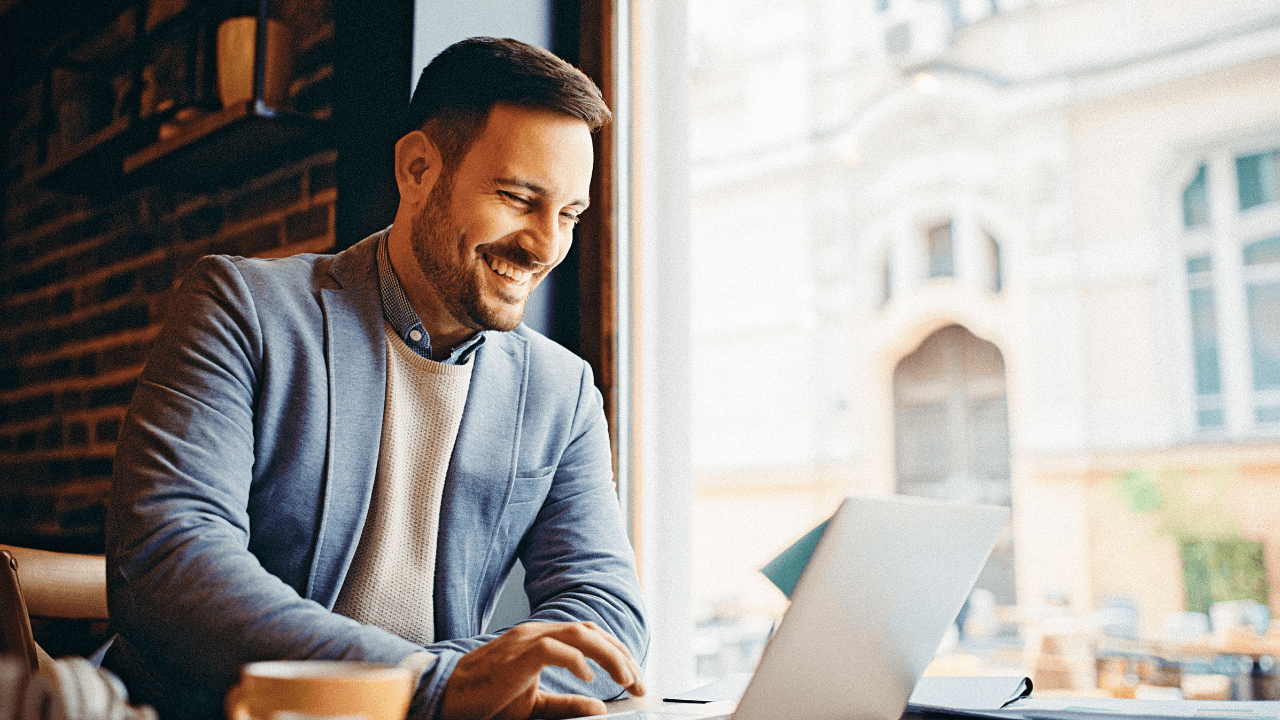 Build your company in the UK in just 2 days
If you're ready to take the exciting leap of growing into the burgeoning UK market, wamo makes it easy for you. Registration is fast and easy and the processing time for your company formation and business account is just 48 hours after your waitlist period. Ready for business - visit wamo Connect to learn more.
What is the process of opening a company with wamo?
So now that you have a little picture of how the UK markets would treat you as a non-resident entrepreneur, it is time to spread your wings and take on the challenge. The wamo team can guide you through the whole process and assist with all your financial requirements. The company operates as a holistic financial management platform and is specifically designed to help small and mid-sized business owners from the UAE access financial services in the UK. You can get all your financial management tools in a single place like getting your international debit cards,  sub-accounts with EU or GB IBANs and more.
To create a UK registered company and to open a business account at the same time, download wamo from Google Play or the App Store or use the web app online. It's easy, we promise!
Additionally, you can get your business address registered with wamo - which is one of the processes of setting up a company in the UK. The process of registering with wamo is pretty simple and straightforward. All you need to do is download the wamo app from Google Play or the App Store or head over to the homepage of wamo's website and follow the streamlined process to qualify.