Businesses are getting digitalised at an ever-increasing pace and this has had a big impact on the way everyday management and overall business operations are carried out. One such change has been the way businesses manage their financial transactions internationally. It is estimated that the global remittance market will be worth over $774 billion in 2022 as a result of digital transformation. Digital challengers are increasing competition for players, and those that fail to adapt risk losing market share.
Cyprus, a Mediterranean island in the Eastern European region' has been a favourite destination for businesses looking to set up an international business or simply relocate operations to this location. With its favourable location, well-developed infrastructure, a booming economy and low taxes, the island has become a popular destination for many businesses. So if you are also someone who is planning to be a part of the digital transformation in Cyprus and set up an international business, this guide is for you.
Open a Business Account in Cyprus
So now that you have decided to establish a business in Cyprus, the first step is to open a business account there. You can do this by going to a local bank or simply by looking for a digital bank like Wise or Revolut or a financial service provider like wamo. These are god options for opening a business account remotely and for no-residents of Cyprus as they are designed specifically for making running an international business and all the transactions that entails, smoother and more affordable. Whichever you choose, when you open your business account, make sure to first ask about any fees associated with international transfers, as well as what the process is for making and taking payments in Cyprus.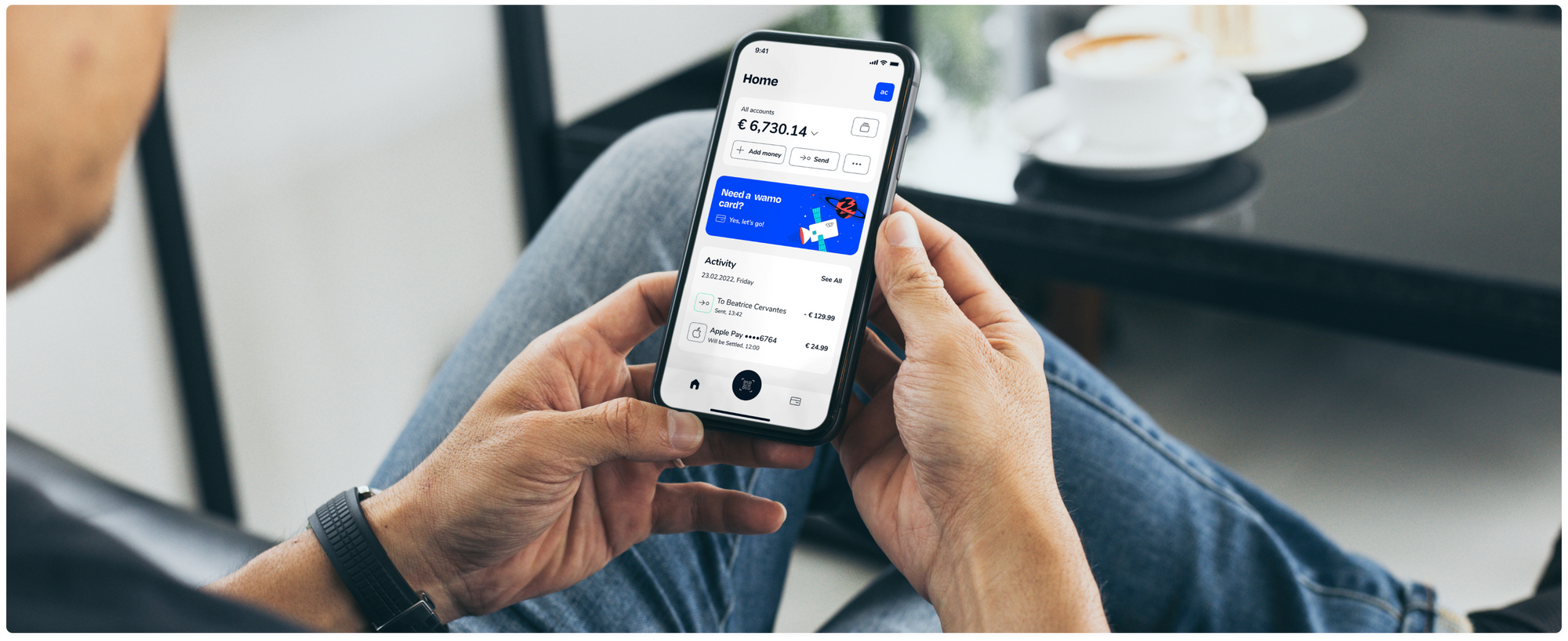 Transferring Money and Making and Taking Payments for Your Business in Cyprus
Once you have your business account set up, you can start transferring money internationally to your business in Cyprus. To do this, simply log into your account and initiate an international transfer. Depending on your branch or platform, there may be a fee associated with this service. You will also need to have the following information handy:
The name of your financial services provider in Cyprus
The address of your financial services provider in Cyprus
The Swift code for your financial services provider in Cyprus
The account number for your business account in Cyprus
Once you have all of this information, simply follow the instructions on your the website or give them a call and they will be able to assist you further.
In addition to transferring money, you may also need to make or take payments for your business in Cyprus. To do this, you will need to set up a payment processor with a financial institution such as wamo, Revolut or it may be possible to do through the platform you chose. Once you have done this, you will be able to accept payments from customers or make payments to suppliers using your new payment processor.
Open a Business Account with wamo
Every bank or financial service provider has its own unique set of instructions, processing time and fees. With wamo the process is a lot easier and it's fast becoming the preferred choice for business owners who are not based in the EU or are not nationals of an EU country but who nevertheless want to open an EU business account quickly. Regardless of the size of your business, you can easily make money transfers in Cyprus with wamo. When you open your wamo account you'll be given an EU IBAN (even if you are opening your account remotely from outside of the EU), you will also be able to create sub-accounts within your wamo account choosing an EU or GB IBAN every time. This means that your wamo account opens you up to doing business like a local not only in the EU but in the UK as well.
Note that, wamo is not a traditional institution, it is a financial management platform providing e-money services, in a business account. As an EMD agent for Railsbank, it is regulated by the Financial Conduct Authority (FCA).
With wamo, you can instantly open a business account in 10 minutes, get unlimited debit cards, a multi-currency account, real-time exchange rates that are generally lower than what others offer and a holistic financial management platform that enables you to make international money transfers in Cyprus a breeze!
In addition, if you are someone who prefers personalised support for your financial services, then wamo is a great option as it offers instant human support and account representatives for your business.
To open a business account with wamo, all you need is:
Your company's certificate of incorporation
Your company's memorandum and articles of association
A utility bill or another form of proof of address for the company
Your passport or ID card and details for all your directors and shareholders (where relevant)
Once you have all your documents to hand, simply download the wamo app from Google Play or the App Store. The process for registering your account is easy:
Pick a passcode and enable face ID (this is optional but much faster and more secure)
Enter your business location (country), type, name and address
Enter your ID or passport number, date of birth and country of residence
Scan your ID
Say a few lines into the camera so we can capture a video to confirm your ID
Select subscription type that starts with free setup and can be upgraded as per the requirements
In all, there are different ways that enable you to make money transfers internationally. The best method will depend on what type of business you have as well as how much money you need to transfer. However, if you're looking to expand or start a business in Cyprus, all methods will require that you open a business account in there first. Once you have done this, simply follow the instructions from your chosen method and you will be able to make or take payments for your business quickly and easily. Check wamo webpage for more now!