With its gorgeous scenery and rich history, it's no wonder Italy has been a tourist magnet for centuries and has over 90 million tourists annually.
Not just that, with the advancements and demands in the market, Italy has become a popular destination for blooming in the automobile, tourism and fashion industry. This has initiated the growth of local and foreign businesses in the country and many entrepreneurs have started considering Italy as one of the most favourable options to run or expand their businesses.
While Italy has one of the most centralised financial systems in the world, it also has long processes and strict documentation requirements when anyone wants to open a business account. So, if you are not an Italian with a business idea in mind and want to open a business account in Italy, we'll walk you through the best options to prepare you well before you step into the Italian market!
Why is Italy a great place to start a business?
There are multiple reasons why international entrepreneurs might choose to open a business account in Italy. Below are some popular examples of why Italy is a great place to do business from:
Investment friendly: Italy is the 10th largest economy in the world (by nominal GDP) and the 3rd largest euro area economy after Germany and France. The free economy of Italy welcomes investors and has implemented significant reforms, such as setting up a high-level committee under the Ministry of Economic Development, to gain the trust and confidence of investors.
Robust anti-money laundering regulations: Italy has some of the most robust anti-money laundering regulations in Europe, meaning your business can easily safely conduct transactions with clients and vendors.
Strategic logistics hub: Italy's strategic location in the centre of the Mediterranean Sea gives businesses a strategic door to consumers across the European Union, Northern Africa and the Middle East. The economy and a well-developed network of ports, airports, motorways and railways make it an ideal location for businesses looking to export or import goods.
Tradition of innovation: Italy is the fourth-highest investor in R&D in Europe, spending over 25 billion euros annually. Digital technologies are being more and more integrated into its manufacturing base's production procedures.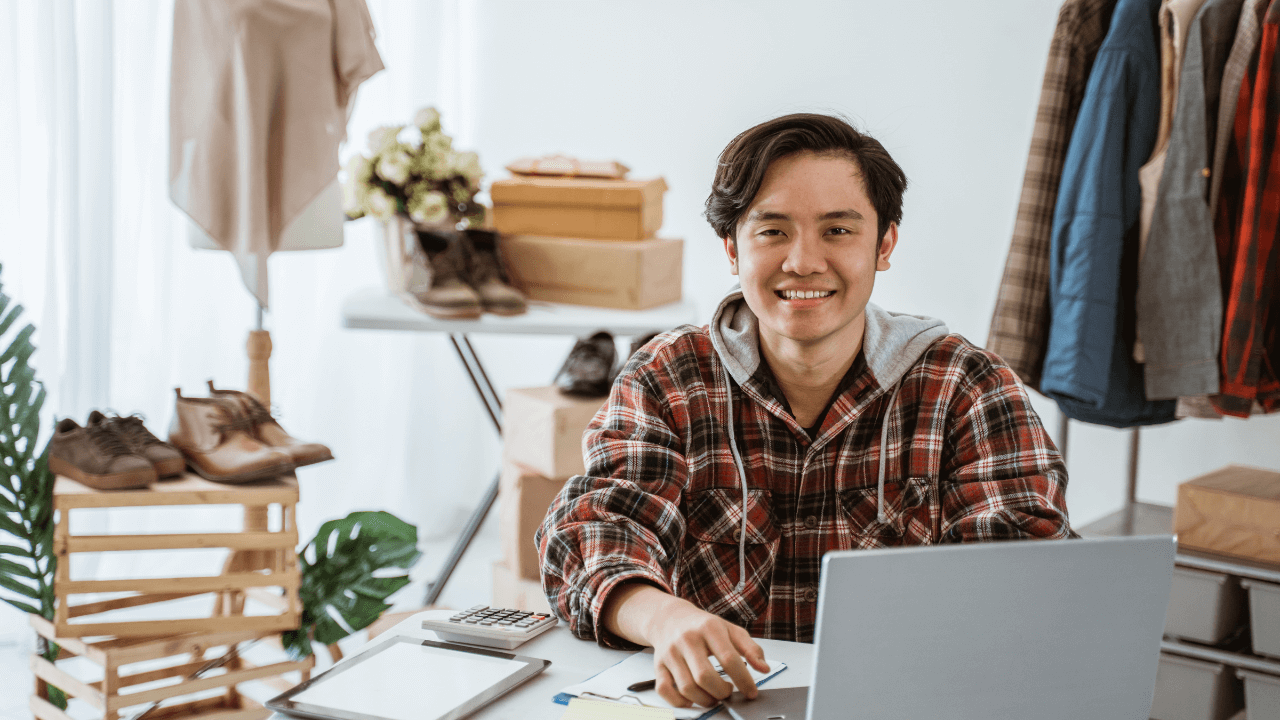 Why do you need a business account?
Once you have your small business up and running, you'll find that you need a business account for all your transactions. Besides making you look super professional, a business account is necessary for you to do the following too:
Pay taxes or other government fees on time
Pay suppliers and contractors who are based in Italy
Pay employees who work in Italy (or pay them as freelancers)
How to open a business account in Italy
Later on in this blog post we'll share details on various options available for opening a business account in Italy online. But for now we're sharing steps below to give you a good general overview of the process of opening a business account in Italy:
Choose a Financial Service Provider: Research and select a financial service provider that meets your business requirements. Consider factors such as fees, services, location, and accessibility.
Prepare required documents: Gather the necessary documents. While the specific requirements may vary between providers, here are some commonly requested documents:
Identification documents: Provide valid identification documents for all authorised signatories, such as passports or ID cards.
Proof of business registration: Submit documents that prove your business is registered in Italy, such as a certificate of incorporation or a Chamber of Commerce registration.
Business profile and activity description: Prepare a detailed description of your business activities, including information on your products or services, target market, and anticipated transaction volume.
Articles of Association: Provide a copy of your company's Articles of Association or similar governing documents.
Tax identification number (TIN): Obtain a Tax Identification Number from the Italian tax authorities (Agenzia delle Entrate).
Residence permits or visas: If applicable, provide any necessary permits or visas.
Make an appointment: Contact the chosen branch to schedule an appointment with a business account manager. It's advisable to bring an interpreter if you're not fluent in Italian.
Attend the meeting: Attend the scheduled appointment with all the required documents. The branch representative will guide you through the account opening process, explain the available services, and assist you in completing the necessary forms.
Deposit initial funds: You'll usually be required to deposit an initial amount into the account. The minimum deposit amount varies between providers, so inquire about the specific requirements.
Provide additional information: Your institution may request additional information about your business, such as financial statements, projected revenue, or business plans. Be prepared to provide any requested documentation.
Review and sign the agreement: Carefully review the terms and conditions of the business account agreement provided by the institution. If you agree, sign the agreement to proceed with the account opening.
Activate the account: Once the account is opened, the financial service provider will provide you with account details, including the IBAN (International Bank Account Number). Activate the account by depositing the required initial funds.
Remember that these steps serve as a general guide, and the specific requirements and procedures may vary between companies. It's recommended to contact the chosen provider directly to inquire about their specific requirements and to ensure a smooth account opening process.
Opening a business account in Italy online
There are always several options for how to open a business account in Italy. We've gathered some details on different ways for you if you're not an Italian. Below are a few options available to you for opening a business account in Italy
Option 1: Italian high-street banks
There are numerous Italian high-street banks that offer business accounts to international entrepreneurs. Requirements for opening a business account with an Italian high-street bank will vary depending on the specific branch, but typically you'll need to provide your company name, full contact details including email and telephone numbers, as well as confirmation of your corporate existence from a recognised authority such as an embassy or consulate. Once you have completed these simple steps, most Italian high-street banks will take care of all the administrative formalities for you – ensuring that your business is able to carry out its operations. Some well-known banks are:
It should be noted that Italian high-street banks are well suited for customers in the following categories:
New arrivals with proof of residence in Italy;
Those who are looking for fully-fledged financial services (such as overdrafts, investments, credit cards, etc.) and are willing to pay more for them.
Additionally, it's important to know that these banks can generally be stricter with their guidelines and new businesses can sometimes face difficulties to open a business account.
Option 2: Digital banks
Another way to open a business account in Italy is through a digital bank. These digital  offer their services at a fraction of the price and through a user-friendly mobile app or web interface and are commonly known as fintech companies that operate without a full banking licence.
Some well-known digital banks are:
Option 3: Financial service management platforms
Financial service management platforms like wamo are another option you can use to open a business account. wamo is not a regular bank or a digital bank, but a business financial platform providing e-money services, all in a business account.
The platform is specifically designed for small business owners to make every aspect of starting, running and growing a business as smooth as possible. With wamo, you can manage all your financial accounts in one place, move money between different currencies and seamlessly run your remote borderless business in Italy.
Unlike traditional institutions, wamo has a vast set of services at much lower fees and we enable you to open a business account with more ease and flexibility.
The registration process takes just 10 minutes and your application will be processed within 24 hours.
To get started with wamo, download the wamo business app from Google Play or the App Store, submit your required documents, open a business account and set up your international business in Italy right away! It's that easy.


There are easier ways to open a business account in Italy for non
As we've realised by now, it could prove more difficult to open a business account in Italy if you decide to go the traditional institution route. But this is why we're happy to share some of our offerings with you - wamo is an alternative option that can save you time and a lot of hassles.
💡
Opening a business account in Italy through wamo will give you access to a reliable financial system, facilitate smooth business transactions, and streamline accounting processes, saving you time and money. The initial setup is faster than applying for a business account at a traditional Italian institution, and the innovative technology we use will ensure your business runs as efficiently as possible
wamo makes it easy for you to open a business account without having to go to a branch, or even be in Italy for that matter. We offer all the services that traditional financial service providers offer plus a whole lot more. Enjoy faster local and international transactions, team accounts and cars and personalised customer service when you need it. We pride ourselves on great, human-centred support!
Now that you're interested, take a look at wamo's subscription plans.
If you have the right documents ready (see below) you'll be able to whizz through the registration process in under 10 minutes (we've timed it!). We'll get back to you within 24 hours and, if everything is in order, you'll have a fully-functioning account ready for business immediately. You can then:
Order wamo Visa debit cards - get up to 10 for you and your team and more on request.
Instantly create and use virtual debit cards
Open multiple sub-accounts with either EUR or GBP IBANs
Take advantage of wamo Rewards perks and special offers
And so much more!
What documents do I need to open a business account with wamo?
Depending on where you're located and the type of business you run, the requirements for opening an account might vary a bit. But, in general, you'll need to provide the following documents to open a business account with wamo:
Necessary Documents
Memorandum and Articles of Association (M&A)
Proof of shareholder structure
Proof of company address
Not necessary, but could be required at a later stage
Registry extracts
Certificate of Incorporation (COI)
We hope by now you feel well prepared about how to open a business account in Italy online!