As a rule, anyone in Malta can open a business account there. If you are a freelancer, entrepreneur or even a remote business owner, chances are that you already know the importance of having a reliable business account that can manage your everyday transactions and track all your cash flows in one place.
But, owning a business account goes beyond just "managing your money." An international business account can offer numerous benefits like currency conversions, sub-accounts, tax management and more - and this is especially useful if you work as a freelancer or remote worker in a different country.
Now if you are running your business in Malta, securing a business account can be easier than opening one in other countries. The country's banking system has recently taken huge strides forward in its system frameworks, fintech markets and payment solutions - which means it's an interesting place for those interested in the crypto frontiers, new developments in tech and will likely have some amazing benefits to offer entrepreneurs just  like you.
Many factors contribute to Malta's continued success, and the financial sector is one of them. And so, opening a business account online in Malta is quite straightforward now. You can get your online business account from the comfort of your home or office.
Understanding Malta's banking system
Malta's banking system deserves a big shout-out for its role in turning the country into a financial hub. Here, the banks are as solid as rock, ranking amongst the safest and most liquid in Europe. They managed to sail through the financial and debt crisis in the past decade, securing Malta's reputation and reinforcing it as a safe jurisdiction.
Malta's banking legislation is based on the principles of the European Union and complies with Basel Core Principles. And the Malta Financial Services Authority (MFSA) is in charge of overseeing the banks (with the exception of major players, who are overseen by the European Central Bank).
Thanks to the liberalisation of the banking industry, Malta has experienced a surge in the number of international banks setting up their operations in the country. The country's low operating expenses, the freedom to passport their services across the EU, and the top-notch quality of public and private services available to the industry have enticed a lot of entrepreneurs to relocate or expand their business here.
Today, Malta is home to almost 50 financial institutions and 26 banks, many of which offer specialised services to assist their parent banks. They focus on things like investment banking, syndicated loans and investment banking.
With its robust and flourishing financial framework, Malta ends is a welcoming destination for organisations and investors alike.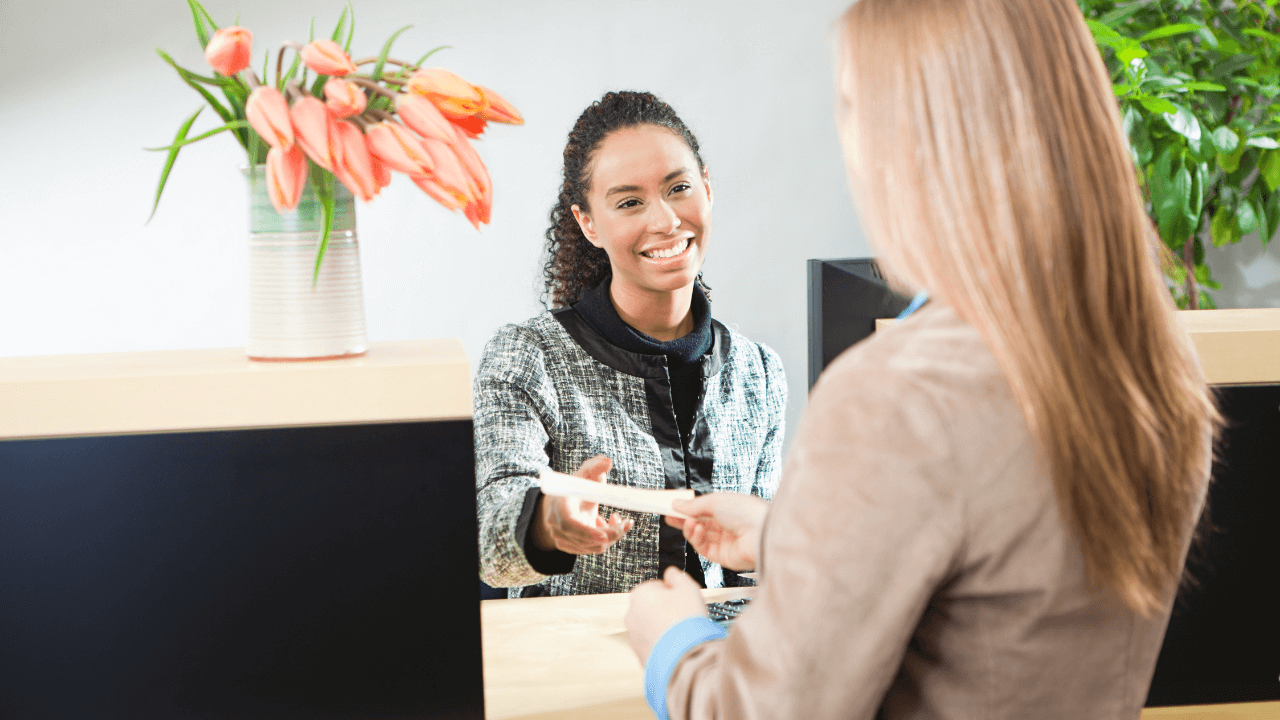 Eligibility for opening a business account in Malta
Gone are the days when opening a business bank account required visiting a physical branch. Malta's banking system recognizes the needs of modern businesses and offers the option to open a business account online. This means you can save time and effort by completing the account opening process remotely, without the need to travel to Malta.
Eligibility and Requirements for Opening a Business Account in Malta
Eligibility:
Registered business: To open a business account in Malta, you should have a Malta-registered business. It can be a sole proprietorship, limited liability corporation (LLC), partnership, or any other legally recognised business form.
Proof of identity: As an account holder, you need to present an identification document that proves you to be a legal resident of your country.
Residence Status: For some cases you are not always required to be a resident of Malta to open a business account online in Malta. Note that this can be a prerequisite in case you choose to go for traditional Maltese banks as Some banks may demand proof of your residence in Malta.
Requirements:
Business documentation: Set up all the fundamental business documentation, for example, your business registration certificate, memorandum and articles of association, and any applicable licences or permits expected for your particular industry.
Business strategy: Not so common, but you may have to provide a business plan that states your organisation's goals, target market, and financial projections. This helps banks to assess the practicality of your business and tailor their services to your requirements.
Personal and company financial statements: Be prepared to provide your personal and company financial statements for the past few years. This helps your chosen bank evaluate your financial standing and your credit score.
Banking references: If you have some existing banking relationships, it's beneficial to provide references from your previous banks. This shows your financial history and lays out trust with the new bank.
Purpose of the account: Articulate a substantial purpose of why you want a business account and how you intend to use it. Whether it's for day-to-day transactions, global exchange or specific financial transactions - the bank should know your requirements to offer suitable solutions for you.


Document Translations Required for Opening a Business Account
So when you jump on the bandwagon with your brilliant idea and well-organised documents, there's one more thing that you need to prepare.
Your bank may require translations of certain documents, particularly assuming that your company's headquartered outside Malta but still within the EU. In such cases, you'll have to give translations of your company's articles of association, rules, documents related to your operations or identity documents of decision-makers in your company.
The good news is that translations do not need to be in Maltese. Since English is one of the official languages in Malta, documents prepared in English are acceptable to the relevant authorities. This makes the process more handy for English-speaking businesses.
Online Business Account Options in Malta
If you're an expat, remote entrepreneur, or freelancer looking to set up a business account in Malta, you'll be pleased to know that there are excellent online banking options available.
Online Business Account Options in Malta
Bank of Valletta: Operating as one of Malta's leading banks, BOV has a robust set of banking services for all kinds of businesses. With this bank, you can open a business account online and enjoy handy solutions like online bill payments, instant transfers and real-time account monitoring. What's more that people like about this bank? Their simple user interface makes managing your business finances a breeze.
HSBC Malta: You must have already heard of HSBC's vast financial services and strong presence in almost every corner of the world. This renowned bank gives a comprehensive range of online banking services that allows you to gain access to their secure online platform, which lets you deal with currency exchanges, view statements and initiate global exchanges conveniently.
APS Bank: APS Bank offers online business banking solutions intended to take care of the modern needs of businesses. Their advanced digital solutions offer online account management, transaction history and fund transfers. They are popularly known for their personalised services and customer-centric approach which goes beyond just getting you a business account!  

How to Research Banks and Account Types
While you start investigating banks and account types for your business, define what exactly you are looking for. Another thing to look into is the type of business account you may want. There are many different account options on offer, from a simple low-fee account to comprehensive accounts that offer more services with a progressive fee.
Now, when you weigh your decisions - you'll need to go back and forth on your business requirements, future plans and frequency of transactions as well. Here's how you can hunt around your options and make a smart move:
Look for recommendations and referrals from trusted sources and evaluate the reputation and stability of potential banks.
Explore different types of accounts offered while taking all the factors into account. For example fees, online and mobile banking features, and customer service quality.
Read reviews and ratings from other customers to gain insights into their experiences.
Contact your prospective banks directly to ask questions and clarify any concerns you may have.
Carefully examine all the associated fees and extra charges. Sometimes you discover surprising charges on your account (which were not initially discussed) - these charges can put a dent in your financial planning in the long run.
See if your bank allows you to open a business account as a foreigner. While some banks may make it easy for you to open a business account, others might reject your application for some silly reason - especially when you are a freelancer or remote entrepreneur.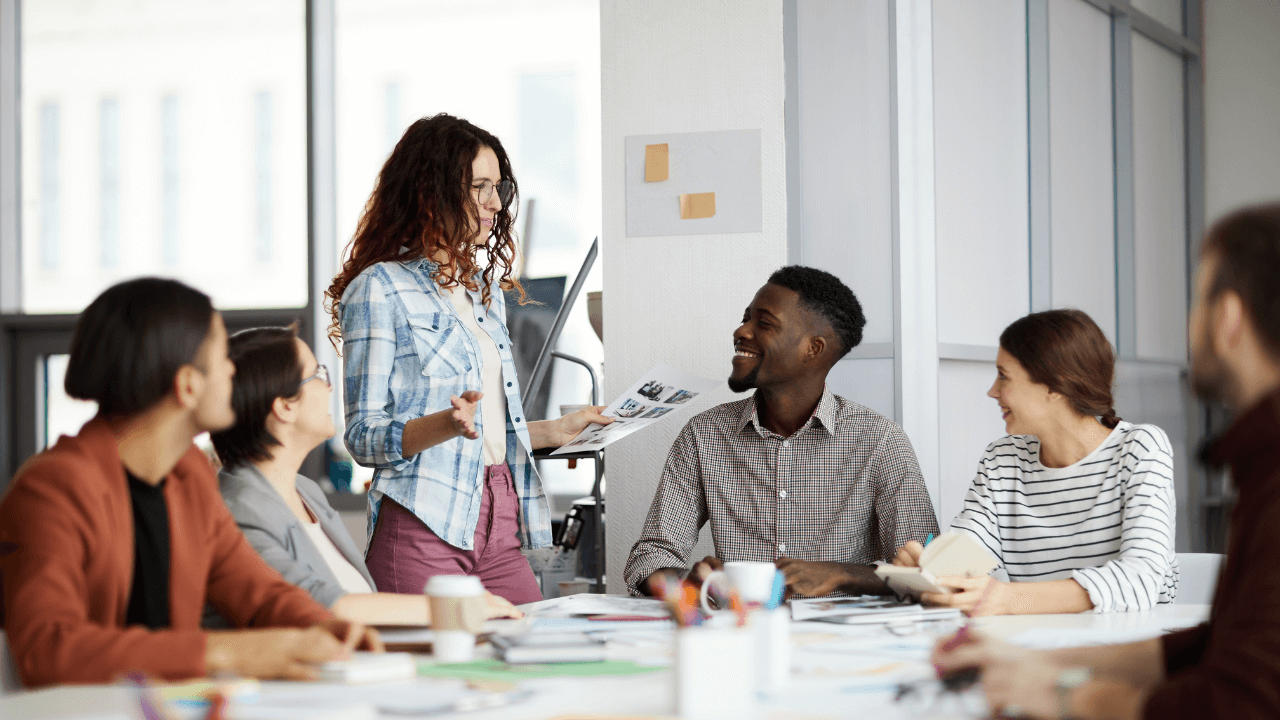 Gathering Required Documents and Information

Business Registration Documents: Collect all the relevant documents related to your business registration, including the certificate of incorporation, articles of association, memorandum of association, and business licence or permits, if applicable. These documents prove the legal existence of your business.
Proof of Identity - such as passports or national ID cards
Business address proof - such as utility bills, lease agreements, or property ownership documents.
Tax identification number
Business plan - This outlines your company's goals, market analysis, financial projections, and growth strategies.
Financial statements: including balance sheets, income statements, and cash flow statements. If you want to know about financial statements, read here.
Banking references - consider obtaining references or recommendation letters from your current or previous banks.
Additional information - Such as the nature of your activities, anticipated transaction volumes, and expected sources of funds.

Initiating application

After you've got together all your necessary documents and information, the next stage is to start the application process for opening a business account in Malta. This can be done either by visiting the nearest branch or by starting an online application process.
A few banks might offer the choice of starting the application on their website, while others might require an in-person visit - the latter is common practice amongst traditional banks where you might need to be physically present to get your business account.
Note that -it's important to follow the bank's application criteria and present all the necessary records and information accurately. If you provide unsatisfactory information, there is a high chance that your application could be rejected.
When your application is submitted, it might require a few days or weeks to assess your details. During this time, the bank may also contact you to supply more information or explanation. Once the application is approved, the account can be activated and the applicant can start using the business account for their financial needs.
Completing the Verification and Due Diligence Procedures
Once you have submitted your application for a business account in Malta, the bank will proceed with the necessary verification and due diligence procedures to ensure compliance with regulatory requirements. During this step, several important actions will take place:
Know your customer (KYC): The bank will conduct a thorough KYC
check to confirm the identities of related stakeholders, such as directors, shareholders and authorised signatories.
Anti-money laundering checks (AML) - To prevent money laundering and unlawful exercises, banks are committed to performing AML checks and will review every piece of information.
Communication with the bank: Throughout the verification process, the bank may reach out to you for further clarification, additional documentation, or to schedule an interview.
The improved expected level of effort (EDD) - In specific cases, the bank may consider you a high-risk business due to your business activities or while they conduct a background check. This might lead to an enhanced and closer review.
Credit check: In some cases, your bank may also conduct a credit check to review your repayment capacity and how well you have managed your finances in the past.


Legal and regulatory compliance: The bank will ensure that your business sticks to all relevant legal and regulatory requirements, both in Malta and internationally.

Setting Up Online Banking Services
Setting up online banking services for your business account in Malta is a seamless process that offers convenience and flexibility.
Begin by contacting your bank and completing the online registration or application form. Once approved, you will receive unique user credentials, including a username and password, to access your online banking account. Many banks also provide an added layer of security through two-factor authentication for enhanced protection.
After logging in, take the time to explore the features available, such as viewing balances, managing transactions, initiating transfers, and paying bills. Consider downloading the mobile banking app for on-the-go access.
Remember to prioritise security by keeping your login details confidential, avoiding public Wi-Fi networks, and regularly updating your password. If you need assistance, reach out to your bank's customer support for guidance.

Considerations for Remote Account Opening in Malta
By being aware of relevant considerations and challenges, you can sail through the remote account opening process in Malta more effectively and increase the chances of a successful and hassle-free experience. To do so, ensure that you follow these tips:
Tips for a Smooth Remote Account Opening Process
To ensure a smooth remote account opening process in Malta, consider the following tips:
Research and choose a reputable bank that offers remote account opening services in Malta.
Familiarise yourself with the bank's requirements, documentation, and procedures for remote account opening.
Prepare all necessary documents and information in advance, ensuring they meet the bank's specifications.
Maintain clear and prompt communication with the bank, addressing any queries or additional requirements promptly.
Follow the bank's instructions carefully and provide accurate and complete information to expedite the process.
Stay organised and keep track of all documentation, correspondence, and important dates throughout the account opening process.
Be patient and allow sufficient time for the bank's verification and due diligence procedures.
Common Challenges and Solutions for Opening a Business Account Online in Malta
Language and Communication Barriers
One common challenge in opening a business account online in Malta remotely is language and communication barriers. While English is widely spoken in Malta, there may still be instances where language differences or difficulties in communication arise. To overcome this challenge, ensure that you choose a bank that offers multilingual customer support or provides assistance in your preferred language. Clear communication and understanding between you and the bank are crucial to ensure a smooth account opening process.
Compliance and Regulatory Requirements
Compliance with regulatory requirements is a significant consideration when opening a business account online in Malta. Banks must adhere to strict anti-money laundering (AML) and know-your-customer (KYC) regulations to prevent financial crime and ensure the integrity of the financial system. As a result, remote account opening may involve additional due diligence procedures and document verification. To address this challenge, ensure that you provide all requested documents accurately and promptly, and be prepared for potential follow-up questions or requests for further information to meet the regulatory standards.
Addressing Technical Issues and Security Concerns
Another challenge that may arise during the remote account opening process is technical issues and security concerns. Given the reliance on digital platforms and online communication, it's essential to prioritise cybersecurity and data protection. Choose a bank with robust online security measures and encryption protocols to safeguard your sensitive information. In case of any technical difficulties, promptly reach out to the bank's customer support for assistance.
Traditional banks don't prioritise fixing the process for small business owners because the demand for business bank accounts isn't as high as for personal accounts. So, they haven't really put much effort into automating or speeding up the procedures involved. As a result, getting a business bank account is still one of those essential financial services where you usually have to physically go to a branch to get things done - this process can take up to several days or maybe weeks.
But, if you're pressed for time and want an account that suits your business, here's some good news: There are alternative banks and financial services platforms, like ours at wamo, that are designed for doing all your business finances online - from set-up to maintenance to growth. Let's take a look at how that works!
Alternative Solutions: Fintech and Digital Banking Options
For those seeking alternative solutions, fintech and digital banking options can be viable alternatives for opening a business account in Malta. These institutions may offer simplified onboarding processes, remote account opening capabilities, and digital banking features tailored to the needs of businesses. wamo is one smart option you can explore:
As a financial management service provider and a payments platform in one, wamo is much more than a bank and operates differently from the traditional banks you know.
The features and services are designed specifically for small businesses and remote entrepreneurs to meet their specific needs and to provide human-centred support at every step of the way!
And the biggest plus? wamo's team is really big on great, personal customer service.
To open a business account with wamo, Download wamo Business from Google Play or the App Store. You can also open an account from the website.
To register you'll be taken through a series of simple steps where you'll need to share some basic information about you and your business.
The team will verify your identity - for everyone's security - by asking you to scan your ID and record a very short video. Once approved, you can access your account. One of the best things is that wamo just takes 24-48 hours to complete this entire process.

If you have the right documents ready, you'll be able to whizz through the registration process in under 10 minutes. You can then:
Order wamo business Visa debit cards - get up to 10 for you and your team and more on request.
Instantly create and use virtual debit cards
Open multicurrency sub-accounts with either EUR or GBP IBANs
Take advantage of wamo Rewards perks and special offers
And so much more!
There is currently a waitlist for getting a wamo business account - but you won't have to wait long! To join the list, simply start the registration process using the wamo app or web-app and you'll be added automatically.
Summing it up….

The future of business banking in Malta is increasingly centred around digital solutions and remote capabilities. The country's banking sector recognizes the importance of embracing technology to provide more efficient and accessible services to businesses. Opening a business account online in Malta offers numerous advantages, such as convenience, flexibility, and access to a wide range of financial services. While challenges such as language barriers, compliance requirements, and security concerns exist, they can be overcome with proper preparation and by choosing reputable institutions that prioritise customer support and cybersecurity. As Malta continues to innovate and evolve its banking landscape, businesses can look forward to a future where digital banking solutions play a central role in facilitating their financial operations.