💡
Cyprus offers attractive business opportunities with low taxes, easy markets, and a state-of-the-art infrastructure, and the banks in Cyprus are flexible and open to giving foreigners access to run a business and hold a business account, making it an ideal destination for entrepreneurs.
For those who like to stick to the tried and tested, - despite it usually taking a bit longer and requiring an often substantial amount of paperwork - we've chosen the largest, the most popular banks to give you an idea of what traditional banks can potentially offer businesses in Cyprus. Some people prefer traditional banks because they have a longer history, fall under familiar regulations and are seen by some as being more 'respectable' when conducting business. Let's take a look at 3 banks in Cyprus:
This is the second largest Greek bank. It offers a business account for  professionals and small businesses as well business banking for medium to large businesses.
Highlight features for business banking include:
Green solutions for small business
Alpha payroll Sectoral programmes
See more at the Alpha Bank website
Hellenic Bank
Offers 'more than just traditional banking' with tailored accounts and loans for businesses of all sizes. A business bank account can be opened locally or from abroad.
Highlight features for business banking include:
An overdraft limit
Multi-currencies available
SMS banking
Has a modern business appeal with an emphasis on SMEs.
Highlight features for business banking include:
SME business loans for any purpose relationship managers with specific expertise in SMEs biodegradable cards.
Other banks like the Bank of Cyprus, Eurobank Cyprus and the National Bank of Greece (Cyprus) tend to focus more on wholesale and corporate banking. Small businesses are probably best looking for banking solutions that appeal directly to them.
Over the last few years traditional banks have, in the main, attempted to make business bank account opening easier - as it was notoriously difficult in the past. Some of the banks mentioned above quote a waiting time of about two weeks. You will need to check each bank in Cyprus for a list of document requirements.
The fact is it's become much easier to take your business banking account needs online. With challenger banks in Cyprus like Revolut and alternative banking and financial management providers like wamo,  wittix,  and 3s money - it's possible to get a business account in days and hours, if not minutes.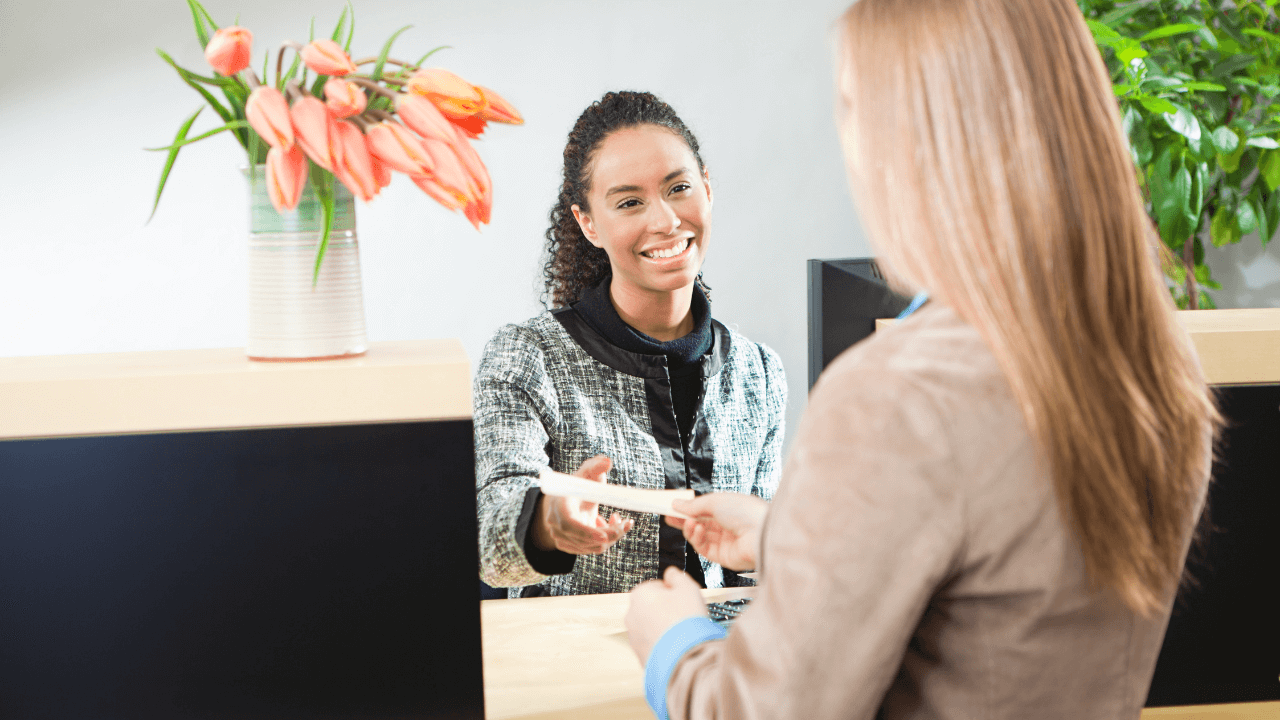 Challenges of Banking in Cyprus
Stricter Compliance Requirements: In recent years, Cyprus has implemented stricter compliance and due diligence measures to combat money laundering and adhere to international regulatory standards. This means that businesses may encounter more rigorous Know Your Customer (KYC) procedures and increased scrutiny during the account opening process.
Currency Controls: Cyprus has imposed certain capital controls following the financial crisis in 2013. While these controls have been gradually eased, there are still restrictions on capital movement, including limitations on the transfer of funds outside of Cyprus. This can affect businesses engaged in international transactions or those requiring foreign currency exchange.
Geopolitical Considerations: Being located in a region with geopolitical tensions, Cyprus may face some associated risks. Political instability, economic volatility, or changes in regional dynamics can impact the business environment and potentially affect banking operations.
Foreign Exchange Risks: For businesses dealing with multiple currencies, fluctuations in exchange rates can introduce risks and impact the value of international transactions, import/export costs, and overall profitability.
Limited Local Market: Cyprus has a relatively small domestic market due to its small population. This may limit growth opportunities for businesses that primarily target local customers and rely heavily on the local market for revenue generation.
Increased Competition: As a business-friendly jurisdiction, Cyprus attracts entrepreneurs and companies from various industries. This can result in increased competition within the local market, requiring businesses to differentiate themselves and adapt to a competitive landscape.

What are the alternatives if I don't qualify for a bank account for business?
If you are not eligible to open a business bank account in these banks, Cyprus still does not hold you from running your business. There are options for you to open a business account in digital-only banks (also called neobanks or mobile banks) and other financial management or payment platforms.
These banks are comparatively faster and more flexible with their requirements. Additionally, these banks offer you a wide range of features at very low cost, easier access to your bank account, multi-currency accounts, easy card issuances to run a smooth business in Cyprus and financial management platforms that function just like banks but aren't official banks are generally easier to get an account with as they are not lumbered with the same traditional processes, procedures and more exclusionary requirements of official banks.
Two of the better known neobanks you can look for
and popular banking provider platforms (not banks)
💡
The advantage of these alternatives is that they are digital-first offerings with flexibility and ease built in.
If you're looking for a full-suite business account in 10 minutes and great customer service forever, try wamo. An account can be opened fast with basic personal and business details and an ID. No credit check needed. wamo offers limitless cards and accounts, EU and GB IBANs and a smooth, easy app and desktop experience. Choose between sole trader and company accounts with the starter plan for sole traders being free.
Revolut is geared for borderless payments and making business banking across the globe and on the move. Choose between a business bank account and a company account. Revolut offer multiple currencies (150+), automated accounting tool integration and multiple accounts among many other features. A good choice if you do international business and want an officially registered bank that's wholly digital.
Wittix offers a business account with SWIFT payments, unlimited cards and multi-currency conversions. This is a financial management platform and a good  choice for those who want a simple solution for managing their finances.
3s money is a payments platform that was initially created to make international business payments easier. Make and take payments in over 190 countries worldwide without the hassle involved when trying to do the same through traditional and challenger banks. You can quickly check your eligibility on the 3s money website.
The business banking account you choose for starting your business in Cyprus will depend on the type of business you have and the features you most appreciate from a business account. At wamo we believe that everyone should have a fair chance at accessing a business account to make their business vision a reality. If you're a non-resident wanting to know how to open a business account in Cyprus, this article might be helpful too.
What is the procedure for opening a bank account in Cyprus for 2023?
The procedure for opening a bank account in Cyprus has been relatively simple and easy, provided you have all the necessary documents in place. In fact, you can also open an account remotely i.e. without the need to be present during the bank account opening process
Step 1: Research and choose the bank you want to open an account with
Step 2: Gather all the necessary documents required
Step 3: Fill out the application form
Step 4: Submit the form along with the required documents
What documents do I need to open a business bank account in Cyprus?
In order to open a business bank account in Cyprus, you will need to provide the following documents:
Your passport or national ID card.
Proof of address, such as a utility bill or rental agreement.
Documentation about your business, such as your business registration certificate, Memorandum and Articles of Association, etc.
Some banks may also require additional documents, such as a business plan
Information and documents related to annual income, like a tax declaration, company documents, income and payslips, profits and dividends etc.
You may also be required to bring in a letter of recommendation from any bank where you have your account
Once you have submitted all the required documents, the bank will usually take 2 weeks to process your application and open your bank account for business.
It's important to note that, banks in Cyprus are strictly prohibited to open a business bank account in these cases:
If you fail to show them your clean accounting records
You are under the blacklist of the OECD, EU or FATF
You are not a tax resident of any country
Open your business account with wamo!

wamo is a financial management platform that offers a convenient and efficient solution for opening and managing business accounts, catering to small and growing businesses worldwide. With its reputation for providing cost-effective financial services and a streamlined account opening process, wamo has gained popularity among business owners, particularly non-residents of the EU and UK.
The platform boasts a range of features, including access to multiple accounts, virtual and physical Visa debit cards, real exchange rates for global spending, international transfers in major currencies, and dedicated customer support.
Opening a business account with wamo in Cyprus is a straightforward process that can be completed in as little as 10 minutes.
Simply download the app from Google Play or the App Store, have your identification documents handy (passport, ID, or driving license), and submit the required company documents, such as the Memorandum and Articles of Association, proof of company address, proof of shareholder structure, Incorporation Document, and Registry Extract.
Upon entering your business and director details, as well as the information of the Unique Beneficial Owners (UBOs), and scanning the ID of the account holder, wamo will review your documents.
Once approved, you can start utilizing your business account, allowing you to focus on realizing your entrepreneurial ambitions. In addition to serving businesses in Cyprus, wamo also caters to individuals, expats, and freelancers, offering comprehensive financial management solutions to meet their specific needs.