As a business owner, you're probably often moving your money across borders. And thanks to financial innovation, it has never been so easy to send and receive money. This innovation has been most exciting in the UK, where fintech is expanding like never before!
However, despite "fintech" being a buzzword, many business owners have still not adopted it and so aren't reaping the benefits. But for the ones who have incorporated these financial solutions in their companies, it has changed the way they run their business.
If you are someone who has not yet jumped into the fintech world, this article is for  small business owners and expats like you who want to know how fintech works and what it is building for the future of financial services in the UK.
First of all, what is fintech and how does it work?
If you are wondering what exactly "fintech" is, here's a little easy way to understand this vast topic: It's an evolving intersection of technology and financial services. It includes many different services such as general financial services, payments, investments, insurance and more.
Fintech businesses use technology to deliver financial services more quickly, effectively and conveniently than traditional institutions. Companies that aim to innovate, improve and automate their services can use fintech as one of their major resources to grow.
For example, companies often get frustrated with their institutions due to payments taking forever, getting 'stuck' or with difficulty in paying clients and suppliers fast enough. Well, in such cases fintech apps come in really handy and can ease up your process with features like instant cross-border transfers.
Financial Technology is a blend of digital platforms and tools to offer financial services. You must have come across digital providers that offer financial services through mobile channels, without the need for physical branches. Those are usually called fintech services. Some popular examples also include PayPal, Wise, etc which work as payment service providers and enable you to make online transactions through your mobile phones. Here, algorithms are used by robo-advisors to offer clients financial management and advice regarding their financial plans.
Fintech companies often blend blockchain, big data and other cutting-edge technologies to offer services that are curated as per the demands of their clients. These companies may also collaborate with established financial institutions to reach a bigger clientele.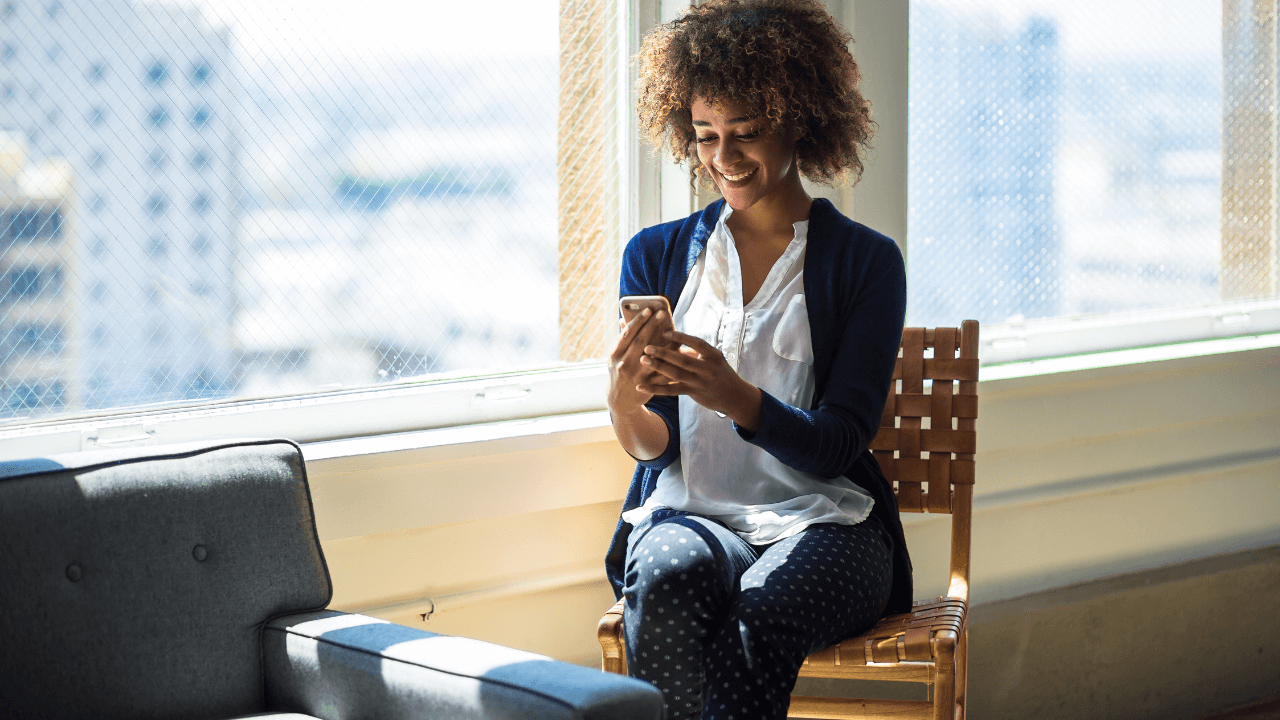 Difference between fintech companies and traditional institutions
First off, fintech providers are often more nimble and agile than traditional institutions. This means they can quickly adapt and offer better solutions to meet your requirements. Additionally, another plus point of fintech providers is that they adjust well to the changes in the market. Whereas, traditional institutions may usually work on a stringent approach, and are more rigid in making changes and responding to market demands. Basically, the way financial service platforms and institutions work has been around for so long and is built on such a complex framework of procedures that it's just really hard for them to adapt quickly. This lies at the heart of what makes fintechs better options so much of the time.
Second, fintech businesses often offer customised services which can be tailored to your business requirements. For example, robo-advisors can provide investing guidance that is tailored to your risk tolerance and financial objectives. You can also find tempting subscription plans with things like fee-free international transactions or real-time budget management services - that are not usually offered by traditional institutions.
Thirdly, when we compare traditional entities to fintech companies, the latter has lower overhead costs. They don't really have to manage pricey or huge physical branches or old IT systems, which allows them to offer services at a lower cost to customers.
Having said that, traditional entities still have their own advantages. Many business owners enjoy the personal touch of face-to-face interaction with their institutions due to their long history and relationships. Some families, for example, have been working with the same branch for generations and there is a certain amount of familiarity and trust built in. Traditional institutions also tend to have more comprehensive financial offerings such as wealth management services and business loans with low interests that could be really hard to resist - but this probably won't be the case for much longer as fintechs are already challenging the older entities in this area.
The bottom line? While both fintech companies and traditional institutions have their own way of easing your financial future - it all differs on their approaches, product development, cost structure and customisation. Ultimately, the choice between the two will depend on your business model, individual needs and preferences. The world is changing though and while one of the biggest reasons individuals choose to stick to traditional institutions is to do with trust and security, fintechs are starting to be able to provide equal services on both these fronts, fast.
What kind of work can be done by people by using fintech?
With fintech introducing new financial solutions almost every day, businesses - especially those starting out - now have a huge variety of financial services to explore! Here are some business operations that you can take care of using fintech services:
Financial services: Digital solutions allow you to pay your suppliers, employees and bills in just a few swipes. You can also move your money within and across borders without having to go through tedious formalities. Some digital platforms also offer features like fee-free transactions, high-interest savings accounts and multi-currency accounts to help you manage your international transactions.
Investment: Thanks to fintech, small business owners now have easier access to investment. When we say that, we mean - handy apps and websites like Webull UK.  Signing up for these apps enables you to get easy access to stock markets and advice on your own risk profiles, financial goals and growing your money.
Transfers without boundaries: Fintech has revolutionised the way we make transfers. With these fintech solutions, you can forget about your physical cards and cash. Because payment apps like Wise and wamo can help you in sending money instantly and contactless payments like Apple Pay and Google Wallets ease up your shopping experience.
Accounting: Fintech solutions can make accounting and bookkeeping much simpler than it used to be or even than we expect it to be. Tools like Xero can help you in managing invoices, daily expenditures and financial reporting.
Cryptocurrencies: This is another noteworthy example of the revolution of payments and transactions. Cryptos don't exist in physical form but are typically stored in digital wallets. You can have access to cryptocurrency through all these Fintech solutions.

Advantages of using Fintech
It's no surprise that a lot of businesses have already adapted to using fintech solutions wherever possible - they're just so smart and efficient! Given their rapid problem-solving abilities and multiple advantages, fintech solutions are undoubtedly changing the world's economy. Here's why it's worth considering making use of fintech solutions for your business as well:
Convenience: One of the benefits of fintech to small businesses is the ease and convenience of running your everyday operations. Signing up for these services means that you have access to countless financial services that are just a few clicks away. No more waiting in line or filling out tedious paperwork, from financail services to investing to insurance, you have everything literally in your hand on your smartphone (or computer)! And let's be honest, as a business owner a solution that saves you time and money is always going to be welcome!

Accessibility: Compared to traditional financial services, fintech solutions are more accessible. Digital financial services, for example, is an excellent option for remote business owners to get a hold of all the global transactions associated with their business. All you need is an internet connection and a phone to manage your finances from any corner of the world!

Affordability: Fintech solutions can definitely save you money. This is because these solutions have flexible subscription plans which you can choose based on your financial viability and requirements. For example, digital financial service platforms frequently charge cheaper conversion rates and have higher interest rates for staying ahead of the competition.

Customisations: Fintech solutions can be altered to suit specific requirements. For example, robo-advisors can offer investment guidance based on profiles. You can also track your expenses and find places where you can save costs through their digital budgeting tools.

Innovation: These solutions are often at the forefront of financial innovation, and actively use tools like blockchain and artificial intelligence to offer fresh, cutting-edge services. This means that businesses leveraging these services can profit from the most recent developments in the market.

Easy access to funding: Fintech makes it easier for SMEs to process payments and get loans. This can be a game-changer for businesses that are often seen as high-risk and are not generally funded by traditional institutions. Small business owners can now access the financial support they need to grow and thrive in a competitive arena.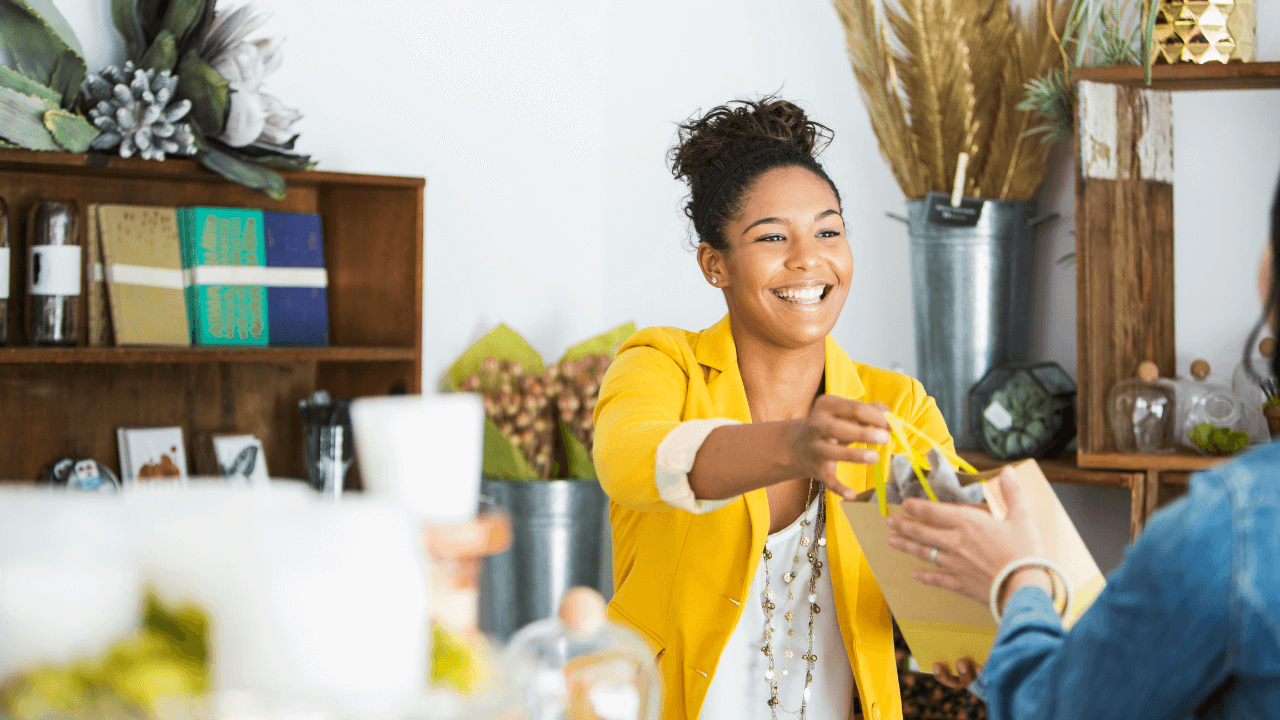 What trends are shaping fintech?
Customer service is getting a major facelift, thanks to the merging of digital trends and customer expectations. Now, you can open a business account and can access your finances without getting off the sofa! This means those who previously were unable to access branches remotely can now easily participate and enjoy the benefits of global financial services. With mobile finances and digital payments, traditional institutions, digital providers, and neobanks are discovering new ways to help their customers to meet their needs.
But, it's not just about customer satisfaction folks. In this rapidly changing market, agility is the key. To keep up with the most recent trends and offers, it's important for fintech solutions to be quick on their feet and provide the best possible outcome. Whether it's using AI in mobile financial serice apps or jumping into the possibilities of blockchain technology, businesses that fail to adapt will be left in the dust.
Customers are no longer into the same risky financial services they used to be. They all want to keep their hard-earned cash safe and secure.
With Fintech evolving, it has also changed the security game in the financial world. Traditional institutions are more wary of their safety procedures, data privacy and cyber attacks. To keep its customers protected, fintech has been staying in touch with its customers and has more open communication channels and quicker solutions.
Banks and fintech companies now send regular updates via emails or text messages - to keep you informed about almost every aspect of your money. Thanks to fintech innovation, this active communication helps to keep you empowered digitally.
Last but not least, let's talk about smart solutions. With everyone's busy schedules, these providers are finding ways to make their services faster, more efficient, and more flexible. Online loans, robo advisors, and automated services are just a few examples of how FinTech is making life easier for all of us. And with AI and machine learning at its peak, we can expect some interesting breakthroughs in the near future.
Of course, we can't forget about the dark side of technology: cybercrime. With more and more people relying on digital and cloud computing-based technologies, cyber threats are on the rise. Financial institutions are especially vulnerable, so they need to be extra careful.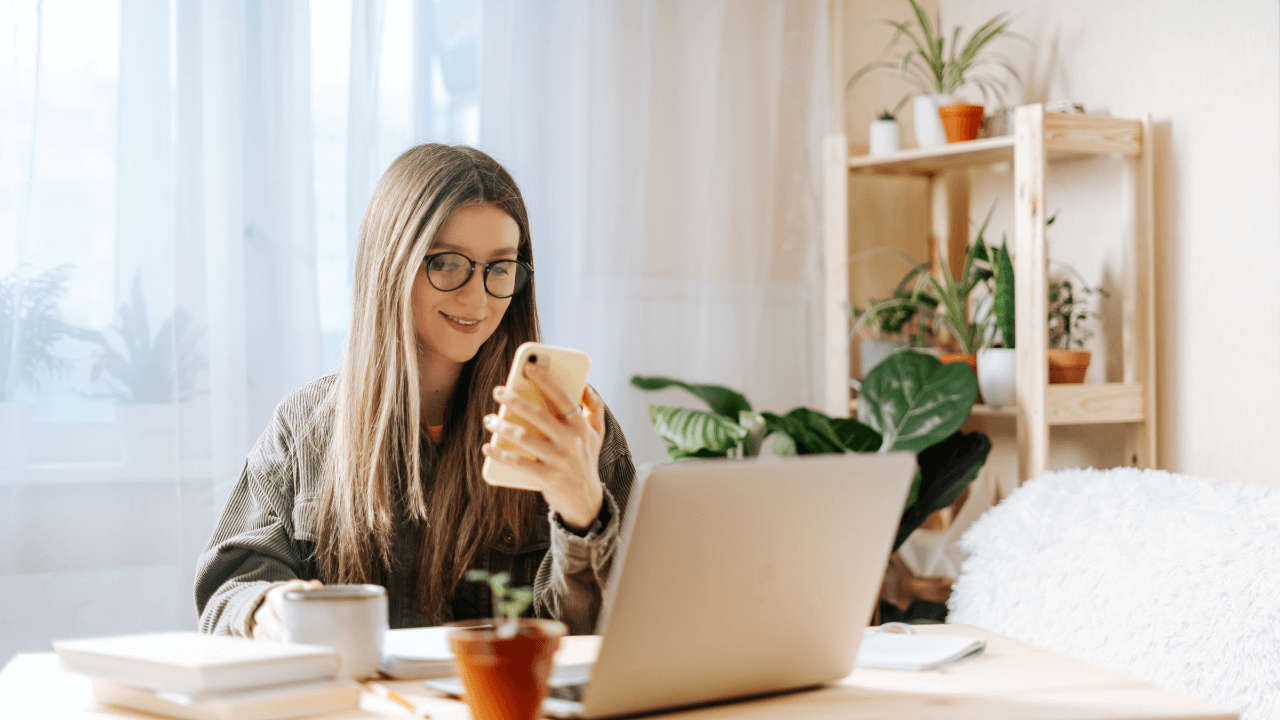 Fintech options to explore in the UK
Let's face it, traditional institutions can be a bit of a buzzkill when it comes to international money transfers. If you are looking for alternatives, here are some amazing fintech options to explore:
Tide
With Tide, you can enjoy a range of nifty features that will help you to manage your business in a snap. The account opening procedure is super quick and handy, so you can get started with minimal fuss. And once you are up and running, you will love the convenience of features like invoicing, tracking expenses and payment processing available right from your home. Additionally, you won't have to break the bank to enjoy its awesome benefits - as it comes with quite affordable plans.
wamo
wamo specifically focuses on small and mid-sized business owners who have struggled in the past to open a business account. The features and services are designed specifically for small businesses and entrepreneurs to meet their unique needs and to provide human-centred support every step of the way. Humane touch and real customer service are the strengths of wamo. At wamo we take great customer service very seriously!

To register with wamo, you'll be taken through a quick series of simple steps where you'll need to share some basic information about you and your business. If you have the right documents ready, you'll be able to whizz through wamo's registration process in under 10 minutes. Additionally, you get instant support within 24 hours to get everything in order. And in no time, you'll have a fully-functioning account ready for business immediately.


Wise
A superhero of sorts, offering a low-cost solution to make cross-border transactions. With Wise, not only can you transfer money to over 70+ accounts, but it also offers multi-currency accounts, allowing businesses to trade in multiple currencies. This means you can avoid those pesky conversion costs and possibly save your company a heap of cash in the long run.
Plus, Wise allows you to have peace of mind with its robust security measures. So you can be sure that your money is in good hands as it's quite simple to track your payments and currency conversions.
There's just one thing that you should know about this platform - you can face difficulties opening an account as a small business owner. This is because you often need to meet specific requirements like credit checks and strict documentation processes. So if you are just starting out, make sure to go through their specifications and requirements thoroughly to make the cut!

Future of Fintech with traditional institutions
Undoubtedly, the development of fintech is related to the future of financial services. Traditional institutions are expected to change due to quick developments and rising demand for digital financial services. Otherwise, they run the risk of falling behind!
Financial services will become more personalised, competitive and innovative in the financial sector.
This transition being led by fintech companies, businesses can further enjoy practical, accessible and of course more affordable services. From mobile financial service apps to peer-to-peer lending platforms, FinTech is changing the way we access and manage our finances.
As traditional institutions and Fintech companies work to improve their capabilities and offer clients the best of both worlds, we can see more collaborations between these institutions. We may also see the emergence of new players in the financial services industry, such as tech giants and startups that are looking to disrupt the traditional financial model.
Is it worth considering fintech in your business?
The rise of the Fintech industry has enabled business owners to make their life easier. For small business owners with limited resources, fintech providers often offer lower costs and more flexible payment methods than traditional institutions.
But that does not mean that it's the end of traditional financial services.
Although traditional entities have been vastly affected by the rise of fintech companies, they still stand strong in the financial markets of the UK and in Europe. Some industries may have specific financial needs that are better served by traditional institutions or specialised financial institutions.
Ultimately, the decision to use fintech in your business depends on your specific needs, budget, and priorities. It's worth researching different providers and consulting with financial experts to determine whether fintech services are the right choice for your business.