You've probably heard of the term "digital nomad". But what exactly does it mean?
Freelancer, remote worker, telecommuter - there are quite a few names that describe people who 'work from home' or WFH as it fast became now during the COVID pandemic mainly. A digital nomad is someone who works from home if home is the whole world. Which, it is!
Digital nomads have ditched their 9-5 to have the freedom of working from anywhere. All they need is an internet connection. They might work from a cafe in Bangkok or Budapest, or from their aunt's house at the foot of Table Mountain. The main thing is they are not tied to an office, a co-working space or a house for work. This article will explore everything about digital nomads and how you can become one!
What is a Digital Nomad?
So how would it work out in reality to be a digital nomad? Well, these are professionals who aren't tied to a physical office or specific location. Instead, they rely on tech and the internet to work remotely. They usually depend on tools like video conferencing, cloud storage and project management software to stay connected with their team, distant companies and clients. You can often find them working while travelling and enjoying their freedom to work from anywhere.
Thanks to the incredible possibilities created by tech in our lives and the ease of internet connection, there has been exciting growth in the number of digital nomads around the world. Typically, if you are a digital nomad, you'd either be hopping from one location to another or may decide to invest extended periods of time in a particular area before moving on.
For UK business owners, allowing the digital nomad lifestyle can be a great way to grow your business, tap into new business sectors, and pull in top talent. By allowing your employees to work from a distance, you can open up more avenues to explore top-notch global talent and decrease costs related to keeping an actual office space.
Besides embracing a digital nomad mindset, you can open ways to new opportunities, expand your network, and grow your business presence through your remote employees.
The Pros and Cons of the Digital Nomad Lifestyle
Before you trade in your desk for a beachside hammock, it's important to consider the pros and cons of this exciting lifestyle. Here are some potential benefits and some challenges that you might encounter along the way:
Pros:

Balance: Working as a digital nomad means you get an option to strike a work-life balance! This also means that you are slightly away from the everyday commute to work and the regular hustle of your 9-5 life. If you value freedom to move, you'll certainly enjoy being a digital nomad.
Location Independence – Since you won't be tied to a specific location, you get to explore diverse cultures, enjoy global food and broaden your perspectives.
Lower Costs – Of course! Digital nomads don't have to pay rent, utilities and other overhead expenses. If you feel like changing your work desk, your money goes on flight tickets and accommodation - usually in places where rent is much lower than you'd be paying 'at home'.
Increased Productivity - Due to fewer distractions and the opportunity to concentrate on their job without interruptions, many digital nomads claim to be more productive when working remotely.
Opportunities for networking - By meeting individuals from different countries, you might broaden your network and even discover new business ventures.
Perspective - Travel is an enriching life experience. Being present to different cultures, people and landscapes will impact you and that in turn will impact your business.

Cons:
Loneliness - It could get lonely, and without the social connection that comes with a regular workplace, some digital nomads may feel isolated or disconnected.
Time management - It can be challenging to successfully manage your time and keep on track with your job when you don't have an established timetable or routine.
Internet connection: Working remotely requires a consistent internet connection and there might be times when you can't get connected. Sometimes, you even may have to pay a lot of money to get a favourable internet connection.
Distractions - Since you are not used to an orderly structure as in a regular office, it can be easy to get distracted by the disturbances around you. In such cases, you might end up compromising on your productivity.  Although this certainly happens in an office too!
Legal and Tax Concerns - Depending on where you are conducting business and how it is set up, you may run into legal or tax concerns that call for careful thought and planning.
How to Become a Digital Nomad
If you feel ready to join the working traveller ranks, the good news is that it's simpler than you think to become a digital nomad in the UK. Here are some tips to get started:
Develop your skills
Before you dive in head first, it's a good idea to make sure your skills are up to scratch - and it never hurts to develop them a little further - things change fast! As beautiful as working while travelling may sound, the reality is that it's not for everyone. You need strong skills, lots of confidence and a dedicated routine. Whether you work as a writer, designer or developer, for example, you need to be aware of current trends and technologies that will help you hone your consistently.
Build your network
They say, your network is your net worth - and nothing describes digital nomad life more accurately. A strong network can take you to new clients, better career prospects and increase your chances of growth - not to mention your next exciting destination. So, buckle up and start participating in industry gatherings, join online forums and network with other experts in your sector.
Set up your business
The world is your oyster! Truly, as a digital nomad, you can be flying to Japan one day, and the very next day could be working at your home on your sofa. But wherever you are, you would need to set up an online business where your clients can locate you. This may involve having your own website, getting yourself active on social media or setting up a virtual office.
Find opportunities
Once you know what you want to be doing (and if it's not starting your own business), it's time to search for remote employment options with businesses that provide flexible work schedules. Today, many UK businesses provide remote work possibilities - so do your homework and choose one that fits your beliefs and working preferences.
Sort out your accommodation
Start finding your accommodation, and research the best location for your needs and goals - which means you also need to figure out your priorities. If you feel a little intimidated by travelling and working at the same time, you can look out for some co-working spaces - a coworking retreat for digital nomads or set up an organised workstation at your favourite place.
Own it!
Finally, it's time to set your sails for success. This requires you to stay organised, disciplined, smart with your time and stay connected with your colleagues and clients. You can use multiple tools like Asana to streamline your work.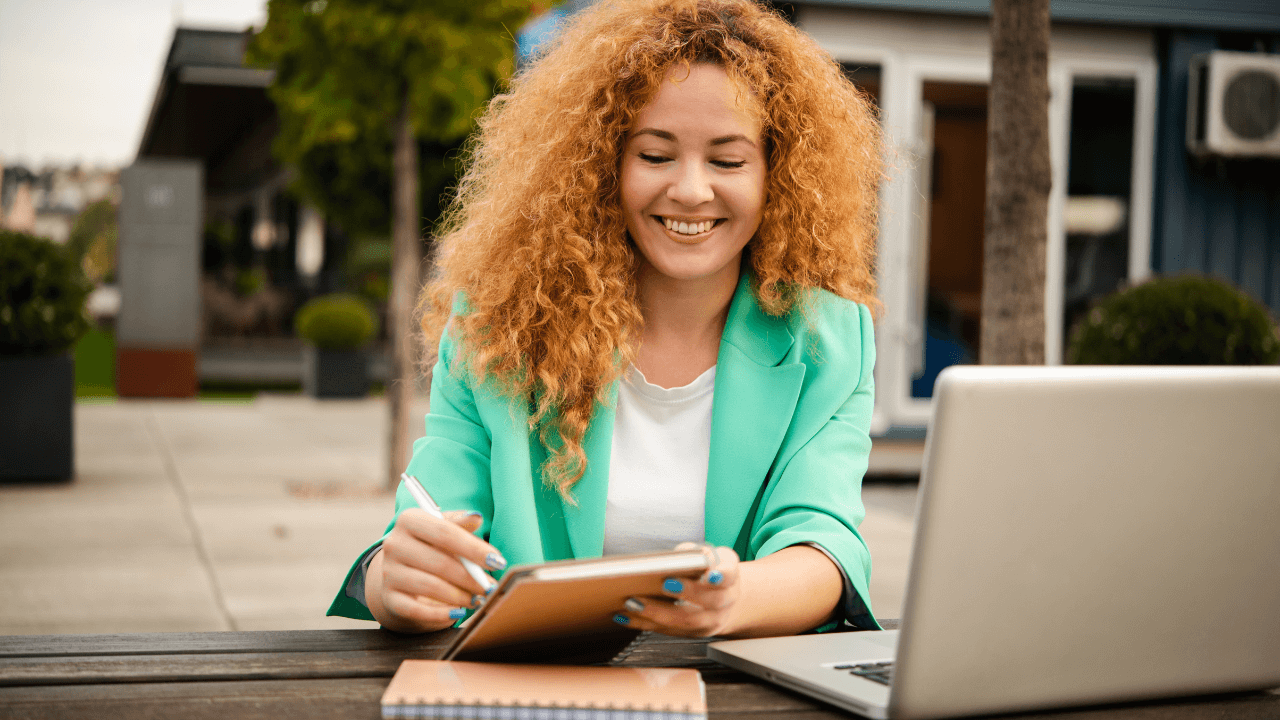 Common Jobs for Digital Nomads
While there's no definitive list, there are a few common jobs that lend themselves well to location-independent work.
Writing and editing jobs allow you to collaborate not only with incredible global brands but also amazing brands that you love.
If you have a knack for words, you'll be happy to know that there is a huge demand for high-quality writing - whether it be for blog posts, website copy or E-books. These are just a few areas that can help you earn some amazing bucks. So, go on and explore! Don't let ChatGPT put you off. Learning to work with it could be the smartest thing you do as a freelance writer!
Graphic designing and web development: You can enjoy your creative side through graphic designing and web development. These jobs require you to get used to HTML, JavaScript, Adobe and CSS etc.- depending on what skills you choose to sell.
Online teaching and tutoring: If you have experience in education or training, online teaching and tutoring are great options for location-independent work. Thanks to growing e-learning platforms, there is a great demand for tutors around the world.
Social media marketing: Many digital nomads already have an exciting social media presence. In fact, if you are someone who has a knack for social media aesthetics, some basic understanding of analytics and an eye for detail, you are already a social media enthusiast who can turn this passion into a career. From content creation to analytics tracking, there are several options to help businesses enhance their social media presence.
Virtual Assistance and Administrative Support: Many companies are always on the lookout for customer service support during overnight hours. You can also explore the companies that actively hire professionals to manage their emails, data entry and scheduling. You can perform all of these activities remotely and ease up the lives of many businesses.
Finding Remote Work Opportunities in the UK
Check job boards: Many job boards now feature remote work filters, making it simpler to identify jobs that don't need employees to be at a certain physical location.
Utilise social media - Linkedin and Twitter are excellent places to look for remote jobs. Follow companies and influencers in your industry, try engaging with their content regularly to stay top of mind and shoot your shot by approaching them once they know you.
Leverage your network: Your network could be people you know, your neighbours and even your friends! Spread the word that you are looking for specific roles in the industry of your choice - and you never know who can lead you to your next job.
Think about Independent platforms- Independent platforms like Upwork  can be an excellent way to track down remote work opportunities. Create a strong portfolio and begin bidding on the jobs that line up with your abilities and interests.
Attend Virtual Networking Events - Many industry events and conferences have gone digital, making it more straightforward to connect with the experts in your field. Go to virtual networking events and conferences to meet new individuals and find out about open positions.
Search for organisations that invite remote workers - As we speak of virtual events, some companies are working on a hybrid or entirely remote model. So, consider focusing on organisations that have proactively embraced remote work. Numerous UK-based organisations offer remote work options, so make sure to hunt for all those similar companies that line up with your values, preferences and work style.

Managing Your Finances as a Digital Nomad
Although managing your finances as a newbie can be difficult, some tools and strategies can help you manage your money like a pro. Here are some suggestions:
Consider using digital fintech services like Wise, wamo and Revolut to manage your money on the go. These apps provide quick account access, ongoing alerts on cash flows and cost-free borderless transactions.
Track your expenses: Note where your money goes! For this, you can use budgeting apps that keep a tab of your spending.
Use cloud accounting software: You might want to explore software like QuickBooks that has the capability of keeping your money streamlined.
Consider hiring a tax advisor: It's crucial to remain on top of your tax liabilities. If you get easily overwhelmed by numbers and taxes, think about meeting a tax advisor that specialises in location-independent work.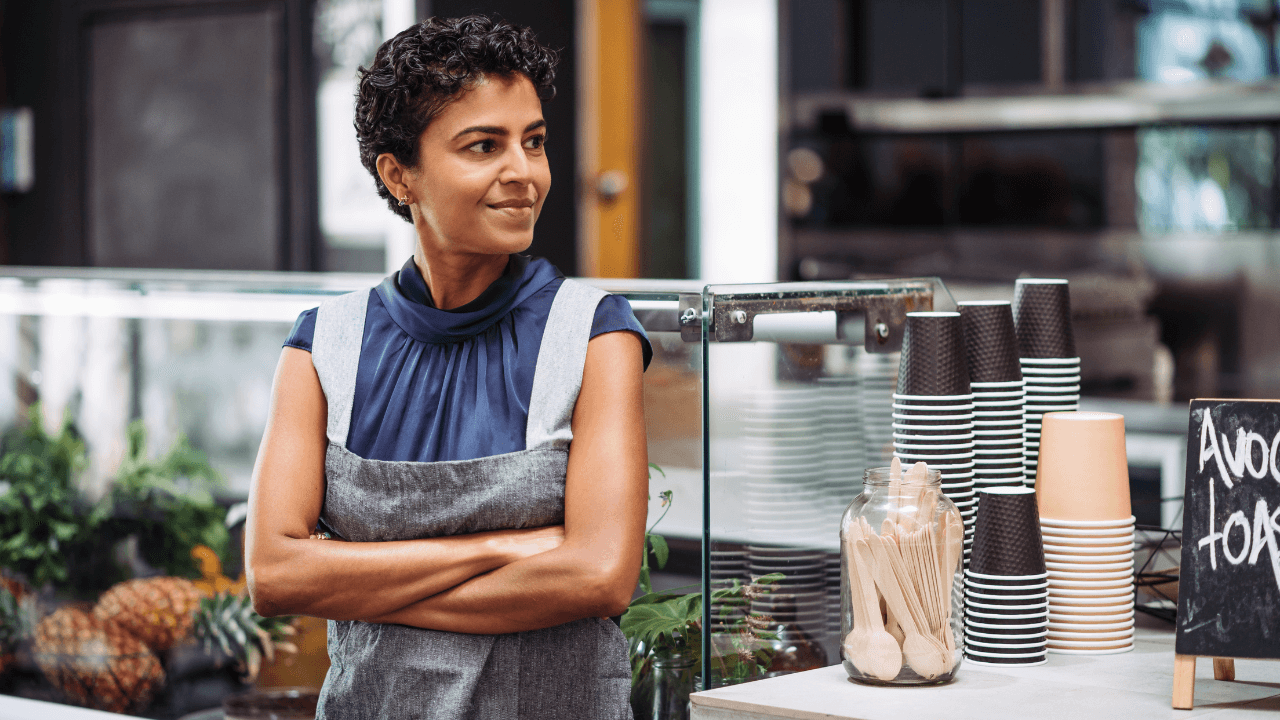 How to Set up an Online Business as a Digital Nomad
The idea of launching an online business can be exciting, but the process for obtaining a digital nomad visa can differ depending on the country.
At times, you might have the option to apply online through a government site where you can transfer documents digitally. Having said that, some countries may also expect you to apply through a nearby government office or department - which may involve contacting them by post, email, or in person.
Assuming you want to go to a meeting, you might need to visit the embassy or consulate in person to have your information verified and get your supporting documents accepted.
Once you have presented your digital nomad application, it will be evaluated and handled by the country's immigration or visa department. Then, you will be notified of the status of your application and whenever you receive approval - you will have the option to head out to your chosen country and you can begin working remotely.
Tips for Staying Productive as a Digital Nomad
Staying productive as a digital nomad can be challenging, but these tips can help:
Set up your dedicated workstation that has minimal interruptions - you can opt for a quiet coffee shop or a co-working space.
Use productivity apps or time management tools that help you in meeting project deadlines - because let's admit it; nobody loves an unorganised digital nomad!
Manage your finances like a pro! We know it can be tough to keep you with mind-boggling numbers- but doing so will help you in staying in the game for longer. You can create a financial plan for your business that can work as a roadmap to your ultimate goals. Here's how you can create one.
Track your tax deadlines. Now, every country has its own tax regulations for digital nomads. Your tax payments and liabilities will depend on your host country. If you get confused along the way, it's best to seek some professional help.
Get a bank account: You'll need a bank account to track all your business transactions. This is, of course, the most convenient way to manage and track your money. It also comes in handy to manage your taxes.
 One alternative to having a bank account can be going for fintech companies  that have digital solutions. Try Starling, Wise, and wamo to open a business account. If you have a running business in EU or UK, at wamo we can have one up and running for you in 48 hours - and the application process will just take you 10 minutes!
Work Visas for nomads: There are about 40 countries including Malta, Estonia, Cyprus and France that offer digital nomad visas. These visas let individuals live and work in the country without having to work for a local employer. To obtain a nomad visa, workers will have to pay a certain fee, provide proof of remote employment and earn a minimum amount - just to prove they can support themselves in a country!
Stay connected with other digital nomads or like-minded professionals through online communities or networking events. This can help you stay inspired and motivated, as well as provide opportunities for collaboration and support.
How to overcome general challenges as a Digital Nomad
As a digital nomad, you may face some common challenges, but with these tips, you can overcome them:
Loneliness and isolation - Join a co-working space, attend networking events or find a local community of digital nomads to connect with.
Internet connectivity issues - Use a hotspot or a backup internet source.
Time zone differences - Use a scheduling tool to help coordinate with clients or team members in different time zones.
Work-life balance - Set boundaries and stick to a routine that allows you to balance work with personal time.
Finding a suitable workspace - Use online resources to research co-working spaces, coffee shops, and other suitable workspaces in your location.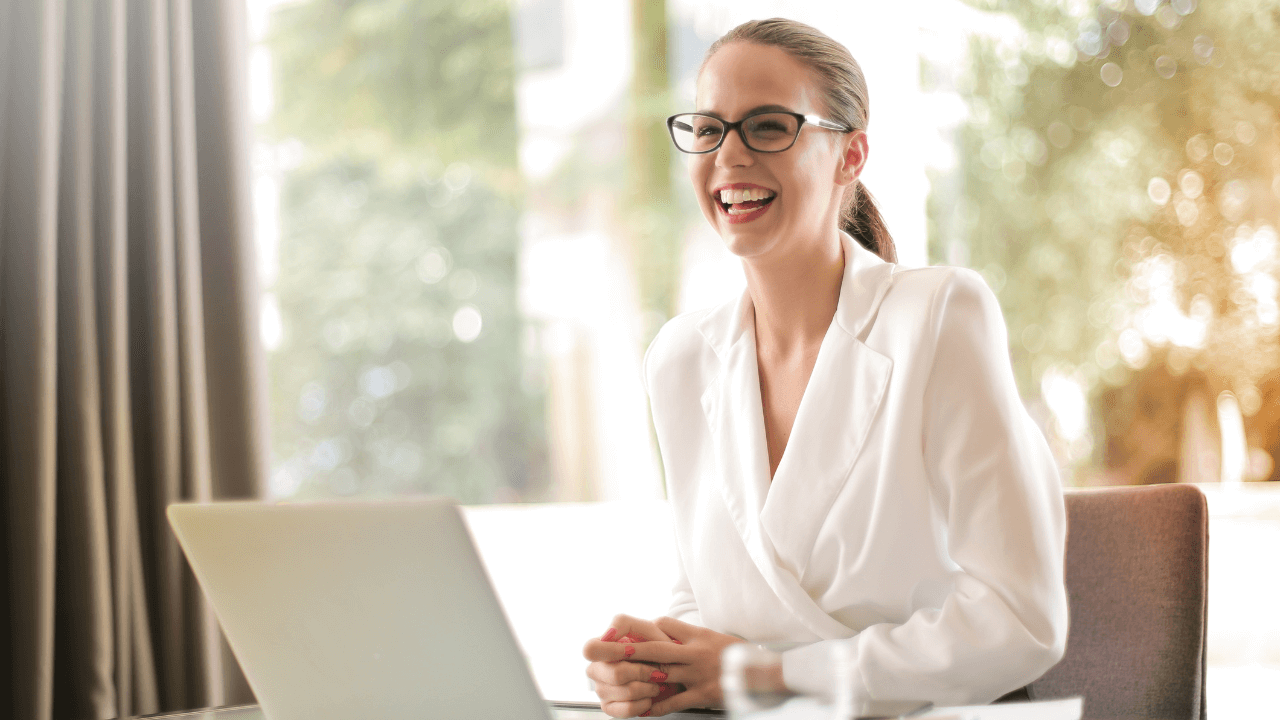 Balancing Work and Travel as a Digital Nomad
Finding a balance between work and travel is key to enjoying your life as a digital nomad. While travelling is quite an adventure, keep in mind that you'll still have tight deadlines and challenging projects to handle.
One way to balance is to organise your trip around your work schedule. Think about working for a few hours in the morning or the afternoon and then spending the rest of the day discovering around.
Also, set reasonable goals for your workload and avoid taking on too many tasks that can bind you to deadlines.
Finally, remember to take care of yourself both physically and mentally. Travelling can be exhausting, and the stress of work can add to that fatigue. Make sure to prioritise self-care, including regular exercise, healthy eating habits, and taking breaks to recharge and enjoy your new surroundings.
The Future of Digital Nomadism in the UK
Thanks to the welcomed immigration, generous tax reliefs by the UK government and a growing business hub for expats, the future of digital nomadism seems promising from the UK.
Professionals can now work from anywhere while sipping their favourite drinks in Bali!
As more companies embrace remote work, it can be a great option and an effective way to save costs on the employee onboarding process. It's quite likely that digital nomadism will become even more prevalent in the UK and beyond.
FAQs
What kind of jobs can you do as a digital nomad?
As a digital nomad, you can work in different industries and jobs, based on your skills and interests.  A few positions include content creation, writing and editing, social media marketing, tutoring and consulting. Other popular options also include e-commerce, affiliate marketing and online entrepreneurship. Basically, any work can be done remotely - all you need is a reliable internet connection and a laptop that can be suitable for digital nomads.
Is it possible to have a stable income as a digital nomad?
Yes, it is definitely possible to be a digital nomad with a steady income. Many digital nomads work for big companies or work as a freelancer or on a contract basis, which can offer a reliable source of income. Also, some digital nomads decide to launch their own online companies or develop multiple revenue streams from other sources, such as e-commerce or affiliate marketing. They can also upsell their services if they are multi-skilled. Although, there's one important thing to bear in mind - just like any profession, working as a digital nomad involves hard work, dedication and commitment to constant learning and growth
How can I manage my taxes as a digital nomad?
One option to manage your taxes is to hire an accountant who is an expert of digital nomad taxes or use tax software. You also need to keep thorough records of your earnings and expenses, as well as any relevant tax forms and deadlines for the countries you are working from and/or residing in. Some digital nomads choose to set up a business entity in a tax-friendly country or obtain residency in a country with favourable tax laws. It's also a smart idea to stay up to date on tax treaties or agreements between your home country and the countries you are working from. Dealing with taxes can be overwhelming, especially when you are a full-time traveller working from different countries. It's best to take time and understand the requirements before taking on the adventure!