Wise and wamo both offer business accounts that make cross border payments easier, faster and cheaper. They are both an excellent alternative to both traditional and challenger business accounts for many reasons but perhaps the biggest reason is that it makes it possible for anyone with a business to get a business account in minutes.
It can take weeks if not months to get a business account done and dusted with many traditional financial institutions and this can be a huge obstacle for entrepreneurs and business owners of all stripes.
We're going to compare the most popular of the plans - 'wamo Grow' - with Wise's business plan.
💡
Note for those who will open a new account: While Wise temporarily halts operations to cope with overwhelming demand, wamo remains resilient and fully operational. For businesses seeking fast and reliable financial solutions, wamo stands out as a steadfast choice, ensuring uninterrupted services amid the evolving market dynamics.

Let's see which of the two comes out on top.
Wise vs wamo: overview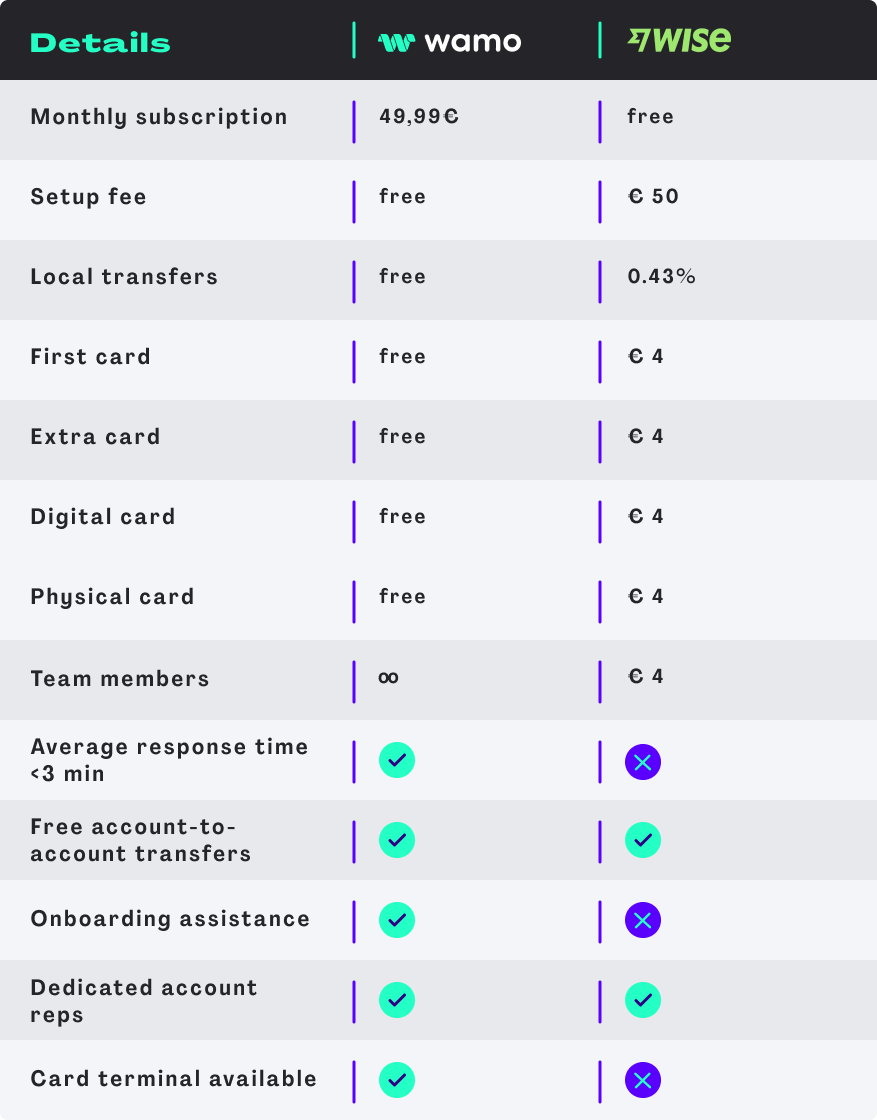 Some points to note:
While it's natural human instinct to see a subscription fee compared to a one-off sign up fee, and assume the latter is better, if you look a bit deeper, you'll notice how Wise fees will add up to at least the wamo subscription price every month.
For example:
137 local transfers in a month with Wise? €50 Replacement cards if you or your team lose them? €4 every time.
With wamo, both of these things are free - covered by the subscription so there are no surprises.
However if your business is smaller and you make fewer than 137 local transfers a month - in other words depending on the size of your business, Wise could be a better choice for you.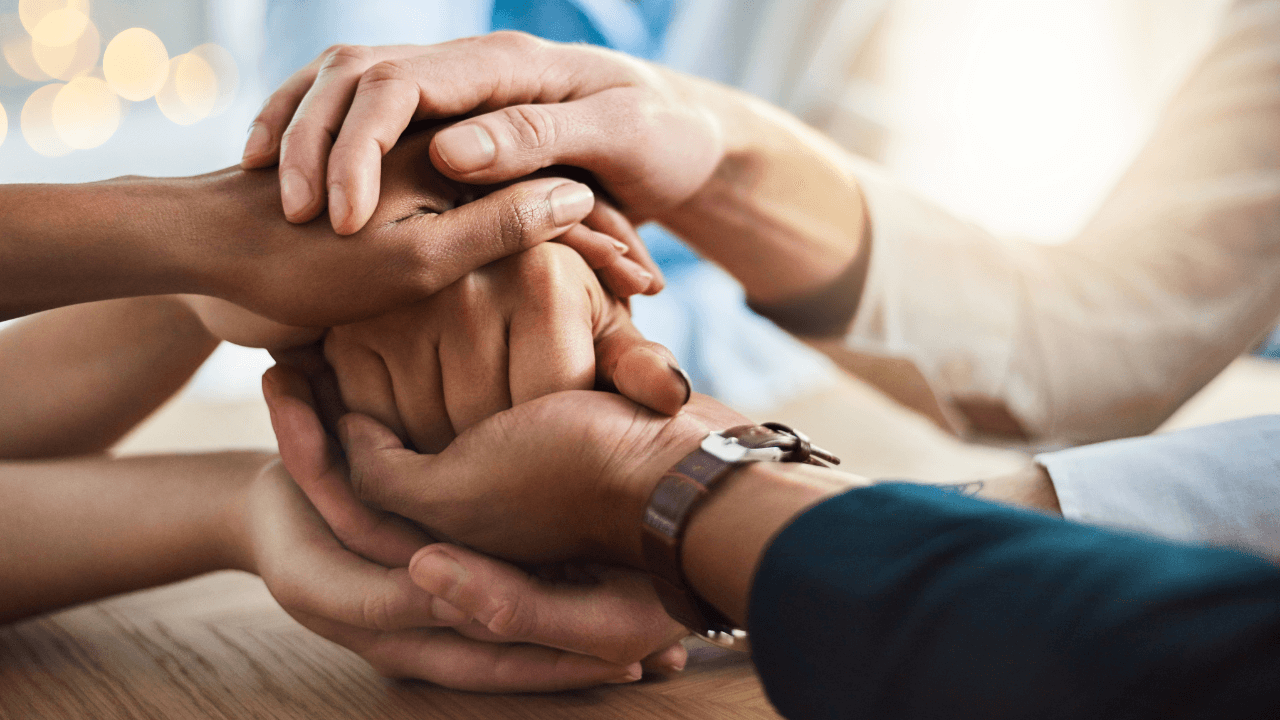 It's not all about the money (well, not quite)
Wise is a well-known and trusted international business account provider and a great choice especially for those businesses that value a huge number of currency options.
Wise's focus is on making life easy especially for digital nomads and international businesses where a card terminal isn't generally wanted or necessary. wamo customers expressed a need for the option of a card terminal and so, well, it's available to those who need it!
Wise and wamo both provide great 'always-on' customer service and both strive to make customers feel valued. wamo has the added benefit of dedicated account reps for your business so that you can always speak to the person who knows you and your business. You'll get a response time in under 3 minutes via chat. Our warm and efficient customer service is what we're most proud of.
Take a look at the Wise pricing plan here. And the wamo pricing plans here.
When it comes to choosing the best business account for you, there are many things to consider of course, but we hope this guide has helped answer some questions especially if you are trying to choose between wamo and Wise.