The Estonian government has been making a number of efforts to attract foreign investment to the country, including the enactment of business-friendly laws and a competitive business environment. Also, Estonia offers an e-residency program – which provides online residency for international entrepreneurs who want to live and work in Estonia without having to leave their home country – making it an ideal destination for any size and kind of business.
💡
Estonia's e-residency program offers non-EU citizens access to the EU market, including the ability to open an EU-based business account, as well as a chance to establish a trusted EU business presence without physically relocating.
If you are also considering opening a company in Estonia, the first thing to do is to find a financial service provider that is willing to work with international entrepreneurs. Once you have identified an institution that will work with everyone regardless of their living status in Estonia, you can begin the process of opening a business account.
In order to open a business account in Estonia, you need to follow certain procedures laid out by financial service providers to get started.
What is the benefit of having a business account in Estonia?
Estonia is renowned for its e-Residency program, which allows entrepreneurs and digital nomads to set up and run their businesses entirely online. With the convenience of remote company formation, comes the need for a reliable financial services system. Estonia's business-friendly policies make it an attractive destination for entrepreneurs looking to set up their businesses and open a business account. In this blog post, we will discuss the benefits of having a business account in Estonia.
Access to Digital Financial Services
Estonian institutions offer state-of-the-art digital financial services that allow businesses to manage their finances remotely. This is particularly useful for remote business owners who cannot visit the branch in person. Digital financial services in Estonia are accessible from anywhere in the world, allowing businesses to make transactions, view account balances, and manage their finances easily.
Low Transaction and Service Fees
One of the most significant advantages of opening a business account in Estonia is the low transaction and service fees. Compared to other European countries, financial service fees in Estonia are relatively low. This is particularly beneficial for start-ups and small businesses with limited resources.
International Transfers
Estonian institutions allow businesses to make international transfers at competitive rates. With Estonia being a member of the European Union, businesses in Estonia can make euro-denominated transfers within the EU as if they were domestic transfers, which is often cheaper and faster than international transfers.
Easy Company Incorporation
Estonia's e-Residency program has simplified the process of company incorporation for foreign entrepreneurs. Once the company is incorporated, opening a business account in Estonia is a straightforward process. The entire process can be completed remotely, making it an easy and hassle-free experience for entrepreneurs.
Access to the Estonian Market
Opening a business account in Estonia provides businesses with access to the Estonian market. Estonia is a member of the European Union, providing businesses with access to the EU's single market, which has a population of over 450 million people. This creates opportunities for businesses to expand their customer base and grow their business.
Opening a business account in Estonia offers several benefits for entrepreneurs, including access to digital financial services, low financial service fees, international transfers, easy company incorporation, and access to the Estonian market. With Estonia's e-Residency program, setting up a business and opening a business account in Estonia has never been easier. Entrepreneurs looking to take advantage of these benefits should consider opening a business account in Estonia.
Documents required to open a business account in Estonia
There are a few documents that you will need to bring in order to open a business account:
A passport or residency card
proof of ID
Your company's registration document (if applicable) -Certificate of incorporation
Memorandum of Association and Articles
A business plan outlining your business' goals and objectives
Directors' and shareholders' registration details
Tax ID or business permit (if applicable)
A bank statement
Copies of your company's documents (if applicable)
The application form
The business account opening fee (if applicable)
Where can you open an Estonian business account for your business?
There are a number of providers that will work with international entrepreneurs in Estonia, but some of the largest business account banks in Estonia are LHV Bank, Swedbank and SEB Bank. It's also worth considering the financial service providers like wamo, Wise, N26 etc., that offer business account services to foreign companies in Estonia, they tend to be more flexible and faster on all counts.
It is important to note that not all Estonian financial institutions offer business financial services to everyone regardless of their citizenship; it is best to contact your chosen account provider and ask if they can assist you in opening a business account in Estonia for your current status. Along with opening a business account in Estonia, it is also necessary to set up a company. You can do this by contacting your chosen financial service provider and asking if they offer e-residency services or Company Registration services.
Is opening a business account in Estonia online without a physical presence a good idea?
Yes, it's a great idea to open a business account or business account in Estonia remotely! Nowadays, it is one of the most preferred business growth methods to open a business account in Estonia online without a physical presence. This means that you don't have to travel to Estonia to open a business account for your company. It will be enough to only provide the necessary documentation and information required by the institution.
This includes your business registration certificate, identification documents, proof of address, and other relevant financial information. The provider may also require additional documents depending on your country of origin and the nature of your business. Once you have provided all the necessary information, the institution will review your application and if approved, will send you the details of your new account via email or mail.
Process to open a business account as an E-resident
1. Verify your e-residency status
If you are already an e-resident, then the steps to opening a business account in Estonia are very similar to those of a regular resident. But if you are not yet an e-resident, you will first need to verify your e-residency status. Once you have verified your e-residency status, you can open a business account in Estonia like any other resident.
2. Choose an Estonian financial services provider
There are a number of institutions that offer financial services over the internet to e-residents in Estonia as discussed earlier. There might be times when you are not eligible to apply with a traditional institution that you have selected, so it is important to check with your chosen account provider first. There are various alternatives like wamo that can serve as a holistic financial management platform for your business and help you run an international business without any financial hassle.

3. Obtain business financial services documents
Generally, business account applicants will need to provide documents such as certificate of incorporation, memorandum of association and articles of association, directors registration file and shareholder register. These must be originals or certified copies depending on the jurisdiction in which they are being submitted for processing.
4. Submit application forms and other required documentation
After collecting all the necessary documents from your company, you can submit them along with payment along with an application form to your institution or financial service provider.
5. Wait for account approval
Once your institution has received all of the required documentation, they will begin the account approval process. This could take up to several weeks, so be prepared to keep a close eye on your business account status during this time frame. However, if you choose a financial service provider like wamo or Wise, they are much faster and can review and process your application in minutes.
Choosing the right provider
There are many financial services providers in Estonia and it's best to take a look at them each individually to see which one suits your business best. There is, however, a useful list of criteria that you should consider when choosing the right option for your business.
Ease and simplicity of opening an account
Good customer service and financial services.
Competitive interest rates.
Easy to use online system
What documents are necessary to open a business account?
To open a business account, you will need to bring the following documents with you:
Your passport. This is the most important document and can be used as proof of your identity.
Business registration certificate
If your company is registered in Estonia, you will have been provided with a certificate when you registered. If it is not registered in Estonia, then you can obtain your registration certificate from your home country's registration authority or Chamber of Commerce (where applicable). The certificate must be issued no more than 3 months before opening an account and must include information about shareholders or owners and their representatives as well as financial data on income and expenses for the last two fiscal years (if available).
If your company was incorporated elsewhere but has been registered in Estonia for at least 1 year, then you can get a Certificate of Incorporation directly from the Register Office where you registered it without having to go through any other formality provided by local laws or customs regulations regarding incorporation procedures etc.,
However if you're unable to get an incorporation certificate, there may be some additional paperwork to provide.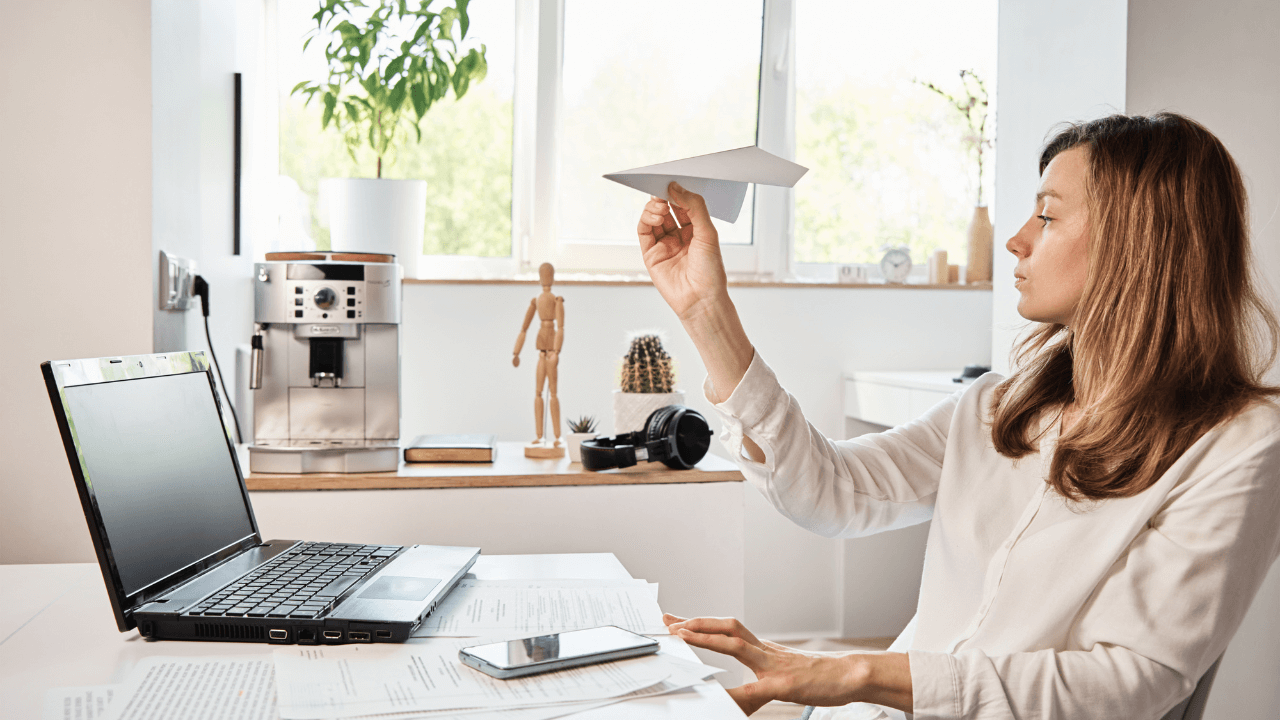 Opening a company – an important step for international entrepreneurs who want a business account
The main purpose of opening a company is to create a legal entity, which will act as a shield against any possible liabilities.
A company can be used to open business accounts and transfer money abroad. It eliminates the risk of dealing directly with branches or other financial institutions and provides confidentiality for owners and employees, who are not required to disclose their identity in any way – this is also why foreign investors choose Estonia as their preferred location for setting up businesses.
Companies have their own tax number (Estonian Tax Code), which allows them to receive payments from customers or other companies through money transfers without disclosing any personal information about themselves or those involved in making payments, thus protecting the owner's privacy.

Open your business account without paperwork with wamo
If you are someone who doesn't want to get into lengthy and time-consuming paperwork and standard financial service processing timelines, then a wamo account might be a good fit for you. This account is designed to make it easy and stress-free for business owners to open business accounts in Estonia with no unnecessary paperwork needed. You can simply open a business account in minutes from your home country. wamo actively seeks to ease processes for business owners who have struggled in the past to open a business account with traditional institutions or any financial service provider.
wamo is a holistic financial management platform that can be used for
Maintaining sub-accounts
Making international transfers
Holding and moving multiple currencies
Tracking, invoicing and billing
Business virtual card processing
The process of opening a business account with wamo is fairly straightforward and it can be done in just a few minutes. All you need to do is download the wamo business app from Google Play or the App Store and zip through the streamlined waitlist application process that is faster, easier and cheaper than traditional institutions' fees.